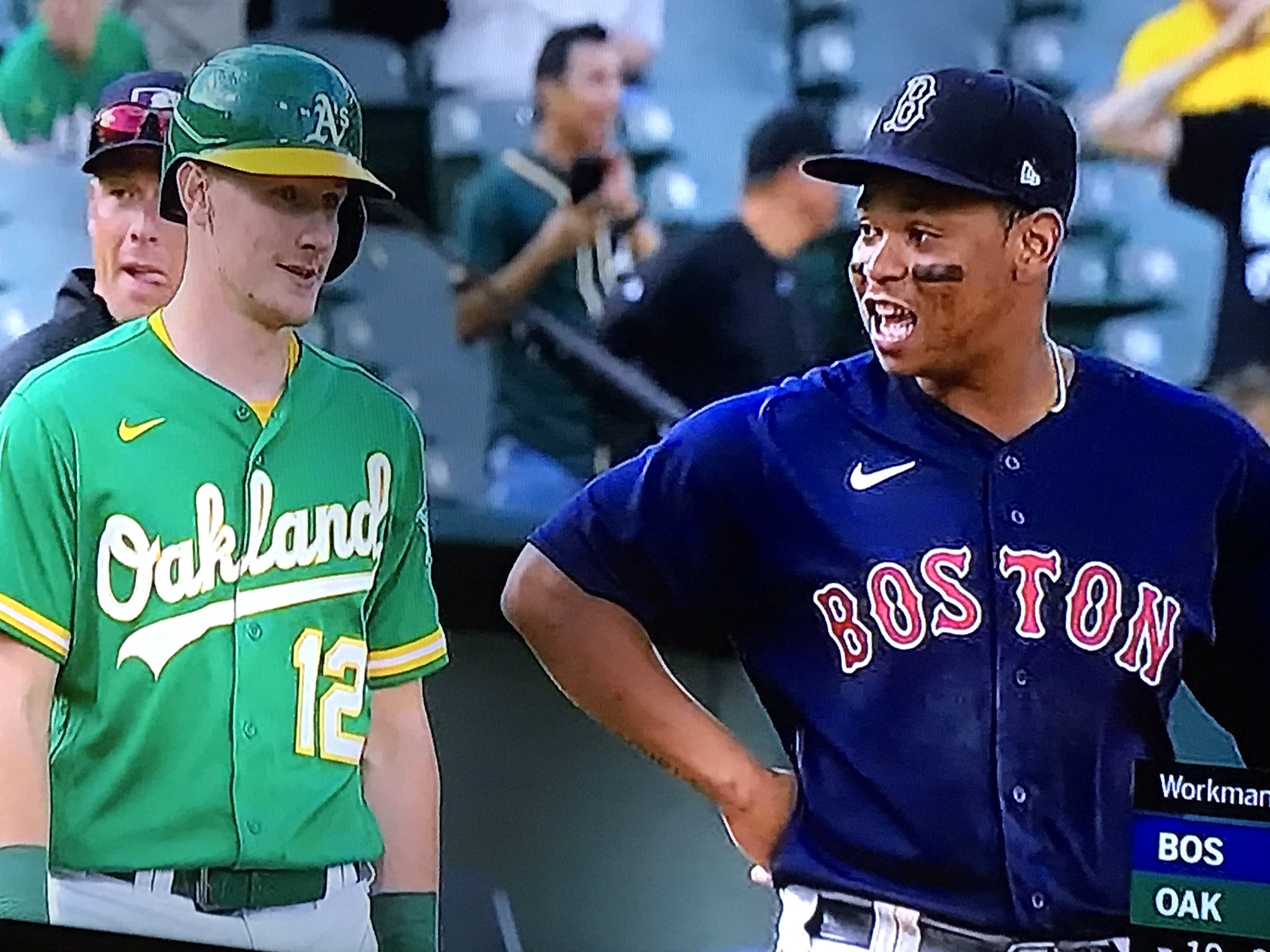 You could see this coming a mile away.
For a while, last night's game was running true to form. The Red Sox took an early lead, the A's tied things up, and the game went to extras. Then, after letting Oakland get tantalizingly close a couple times, the Red Sox dropped the hammer, scoring two in the top of the twelfth (bonus beer time) and basically setting the stage for another win.
But then something happened. I am fairly certain that somewhere between the Red Sox scoring those two big runs and the A's coming up for the bottom of the twelfth, Alex Cora received a call on the dugout phone. And the voice on the other end of that call said, "execute order 35." And Cora, being a fair and loyal soldier, did what he had to do, and brought in Matt Andriese.
This, of course, worked out splendidly. Andriese promptly gave up three straight hits and a sac fly, handing the A's the victory.
In the big picture, it makes sense. The Red Sox were basically defying all the odds and messing up the narrative. They lost Mookie, they lost JBJ, they lost Chris Sale to surgery and the uncertainty of what he'd bring to the 2021 team. They weren't supposed to be this good.
But here they were, the day before our nation's greatest holiday, holding the best record in the AL, the most wins in baseball and riding an eight game win streak. Something had to be done. Something to make it all seem fair and worthwhile to other teams. Something to keep fans the world over from realizing that this year's World Series winner has already been crowned and that every game played from here on out is just wasting time.
So the win streak ends. A few other teams grab their 52nd win. The AL East race "tightens" (cough, cough) with a Boston loss and a Toronto win.
And Red Sox Nation moves on, looking towards today's game, and the start of another win streak.
Amen.