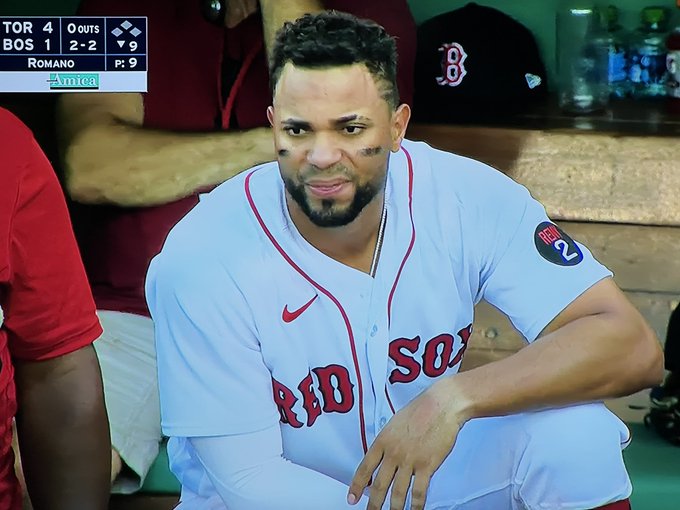 The 2022 Red Sox schedule had some flashes of brilliance, and gave us at least a couple games' worth of excitement and even a few moments of jump-out-of-your-chair-and-throw-your-beer euphoria. But for the most part, and especially the last few weeks of the season, it's been a slow and painful circling of the toilet bowl.
Right now, the Sox are set to finish the 2022 season in last place in the AL East. That's the ninth time since 2012 that they've ended up in first or last place in their division. Of course, two World Series titles tucked neatly into that span has helped ease the pain, but the feast-or-famine inconsistency is mind-boggling, to say the least.
That said, even though the Sox are gearing up for another basement finish in 2022, there are still some good reasons to tune in to the final five games of their season:
1. Xander Bogaerts and the AL batting title. Right now, Our Man X (.307) sits in third place in AL batting, behind Luis Arraez (.315) and Aaron Judge (.314). These last few games could see him make a run for the top spot, which would be a nice consolation prize for an otherwise shitty year.
2. Xander Bogaerts, period. More ominous is the thought that these last few games could spell the end of Xander's tenure with the Red Sox, but I find it heard to believe the team would let X go; in addition to his play, he checks all the boxes when it comes to what you want in a player's personality and how he carries himself. I'm not saying it wouldn't surprise me, I'm just saying I find it hard to believe.
3. The Rise of Triston Casas. The big guy may not be putting up insane numbers, but he's got a lot of power and looks like the answer to our revolving door of first basemen. Also, he is giant-sized and legitimately too big for the home run cart. Gets his power from bananas.
4. The Last Days of Rafael Devers in Boston? I refuse to believe it. They can't be that stupid. That said, please see point number 2 above.
5. It's the god damn Red Sox, Billy. It's a long, cold winter once our boys leave the field. You've got five games left to squeeze every last drop of Red Sox goodness into your eyes. Win or lose, first place or last, you're not gonna let that pass you by, are you?