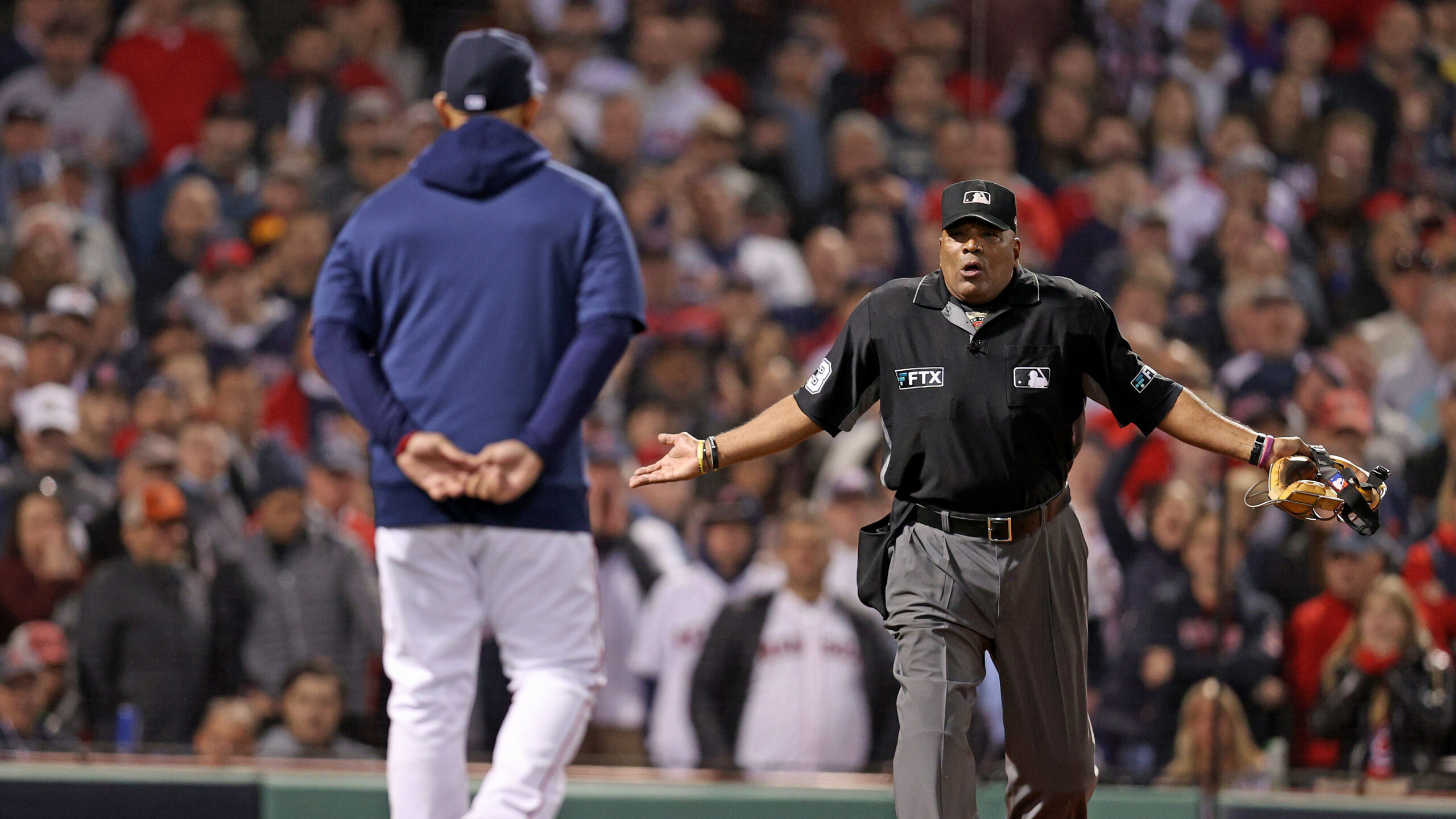 So the Red Sox just dropped game four of the ALCS and I'll admit that the boys didn't do themselves any favors, scoring two runs in the first on a Xander home run and then not scoring again for the rest of the game. You've got to plate runs to win games.
However, the game swung on an unquestionably lousy call by unquestionably lousy "umpire" Laz Diaz, who missed a strike so obvious that people rolling around the mosh pit at the Twenty One Pilots show across the street at House of Blues could have seen.
In the top of the ninth, the game was tied 2-2, and with two outs and a man on second, Nate Eovaldi dropped this pitch in for a third strike. Only Diaz didn't call it a strike.
If this is called a strike, the inning is over and the game stays tied.

But Laz Diaz called it a ball. pic.twitter.com/yIrBezqk89

— Evan Marinofsky (@EvanMarinofsky) October 20, 2021
Next pitch, you can bet your nutsack that Castro dumped it into the outfield to score the go ahead run. That brought in Martin Perez, and… well, you can probably figure out what happened from that point forward. The floodgates done opened.
Everything changed on that missed strike. To be clear, Diaz had been serving up shit calls all night. But this was the most egregious. It also cost the Red Sox the game.
So if Houston turns things around, riding the momentum of last night's game, let's make sure to give proper credit to Astros MVP Laz Diaz.