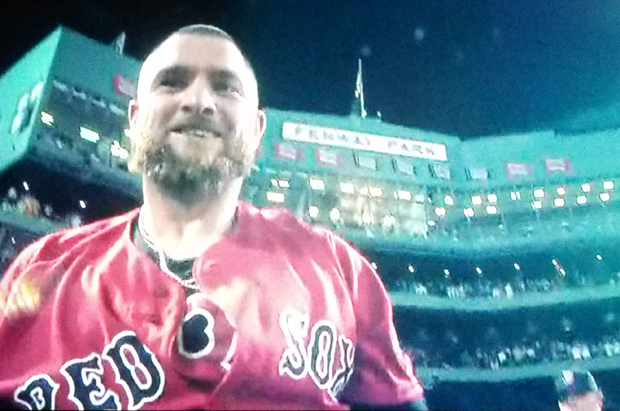 So I asked for two wins and I got 'em. The first was a rain-interrupted make-up of a rain-interrupted game that the Sox took, 5-1.
But the real thunder came in the night cap, where the Sox held a slim 1-0 lead in the ninth, only to see Andrew "George" Bailey cough up the lead with the first batter he faced.
No worries, though. Because Gomesie was on it.
In the bottom of the ninth with one man on, he drilled a pitch up into the Monster seats to secure a two-win day. He then rounded the bases and, before getting mobbed and home plate and bear-hugged by Ortiz in a scene that looked like a cautionary tale about prison, drop-kicked his helmet into the Fenway evening air.
For those who missed the magic punt, here is is:
They won 'em for Jerry, man. They won 'em for Jerry.