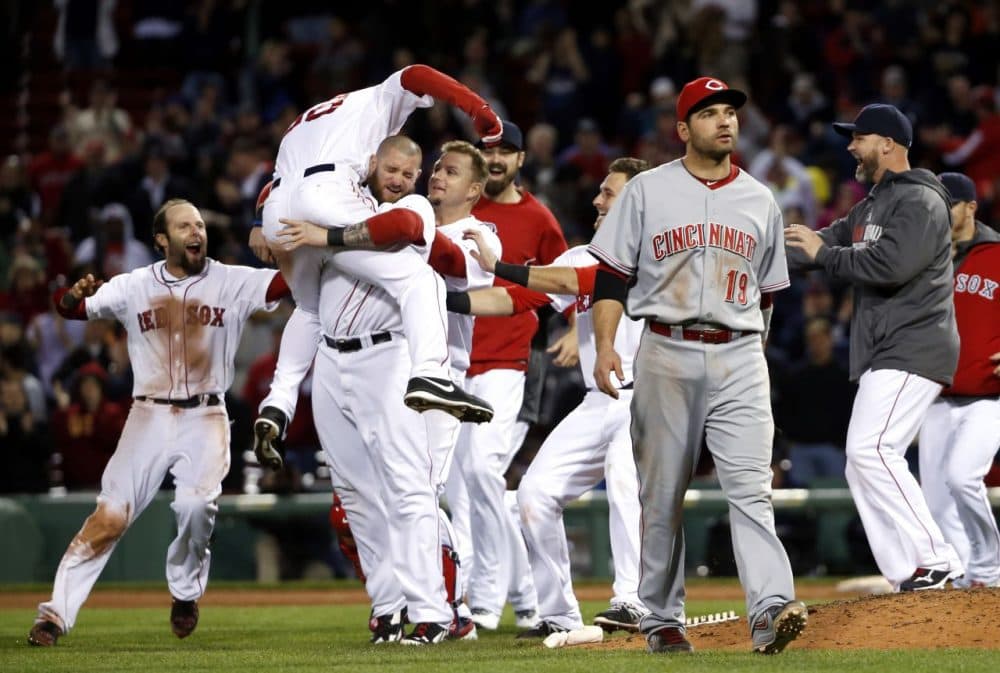 So the Cincinnati Reds are in town tonight, with the Sox finally back home at Fenway after a long and mostly painful west coast swing. All I can say is I hope the Reds don't pull any of that "Reds shit." Not on my watch, anyway.
And what do I mean by "Reds Shit"? I'm not really sure. I mean, maybe that interference thing they rolled with in game three of the 1975 World Series which I never saw but read a lot about.
Actually, a more recent page from the storied Red Sox/Reds rivalry comes from 2014, when Grady Sizemore (not the person for whom this blog is named, I must add, as I've been asked a few times) knocked a walkoff Wall Ball that beat Cincinnati in extras and put the Earth back on its proper axis.