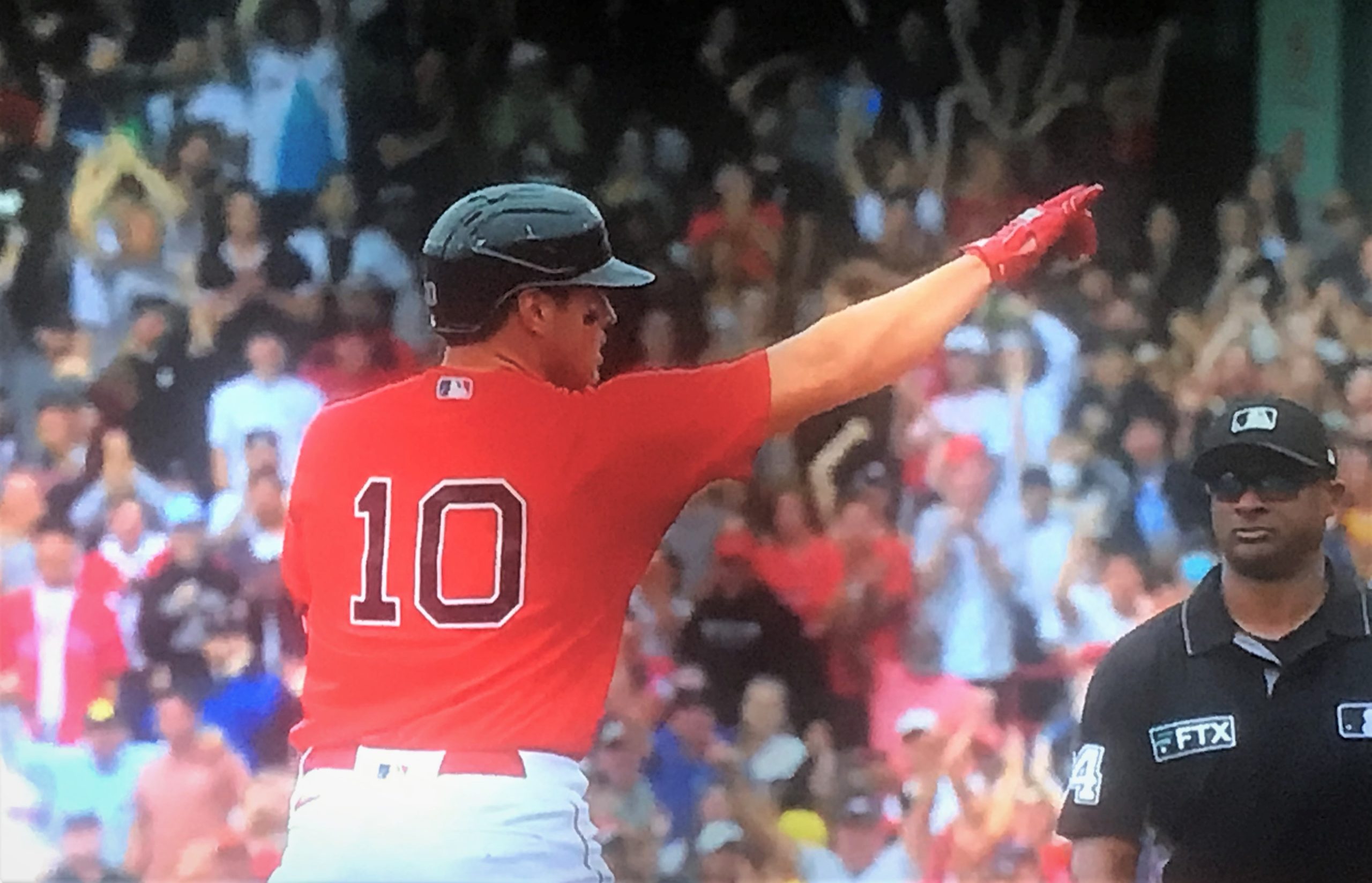 This year hasn't exactly been kind to the New York Yankees. First, their billion dollar payroll, chock full of mercenaries and alleged superstars, has shat the bed with extreme prejudice, keeping the team locked in the AL East's lower extremities for most of this season. Second, they've had to sit and watch helplessly, not unlike Alex in A Clockwork Orange, as the 2021 Red Sox have defied all sports prognostication and naysayers and basically flattened everyone in their path while touting the AL's best record.
This weekend, the Yankees experienced yet another crushing defeat, made worse by the fact that it came so closely on the heels of a rare dramatic victory against the Sox.
On Saturday, you may recall, the Sox held a 3-0 lead against the Yanks going into the late innings. Unfortunately, New York then "exploded" for a string of bloop hits in the eighth that collectively gave them four runs and the win.
On Sunday, as Yankees starter Domingo German no-hit the Sox through seven, even the most die-hard among us may have wondered aloud if our boys were still reeling from the effects of Saturday's loss. But it was not to be. Instead, the Red Sox let the Yankees get tantalizingly close to a no-hitter and a second straight win at Fenway Park, only to pull the rug out from under them and slap them in the balls with it.
It started in the bottom of the eighth with a double from Alex "known to work the bucket hat" Verdugo. A few Yanks fans were chirping on Twitter about Verdugo's histrionics as he landed at second, but that was simply their defense mechanisms kicking in. Because they know what this Red Sox team can do. And there wasn't a single one of them praying that they weren't about to do it all over their team.
Still, it continued. Renfroe knocked Alex in with a double. Vazquez used the Yankees' own Saturday strategy against them and blooped a single to make it 4-2. Then Franchy "If I'm hitting you know they suck" Cordero singled and Magic Kike doubled to make it 4-3. Plawecki knocked in Franchy to tie it up, and then X — who else but King Xander — lofted one to short right field that got Kike in with what turned out to be the winning run.
Is it cruel to mess with the Yankees like this? Yes, it is. But is it fun to watch? Absofreakinlutely.
I am not a professional sports handicapper, but I will admit to calling this one early on. Because I know. Because I believe. And, well, because this was the shit-ass 2021 Yankees we were playing:
Red Sox saving it all for the late innings to crush the no-hitter dream. Fitting way to punish NY for yesterday's travesty.

— Red (@SurvivingGrady) July 25, 2021
I'll go even further out on that limb and call it now: there's no coming back for the Yankees. No wild card, no August miracle, no trade-deadline magic to save them. 2021 is the year of the Red Sox, and they just gotta deal with that.