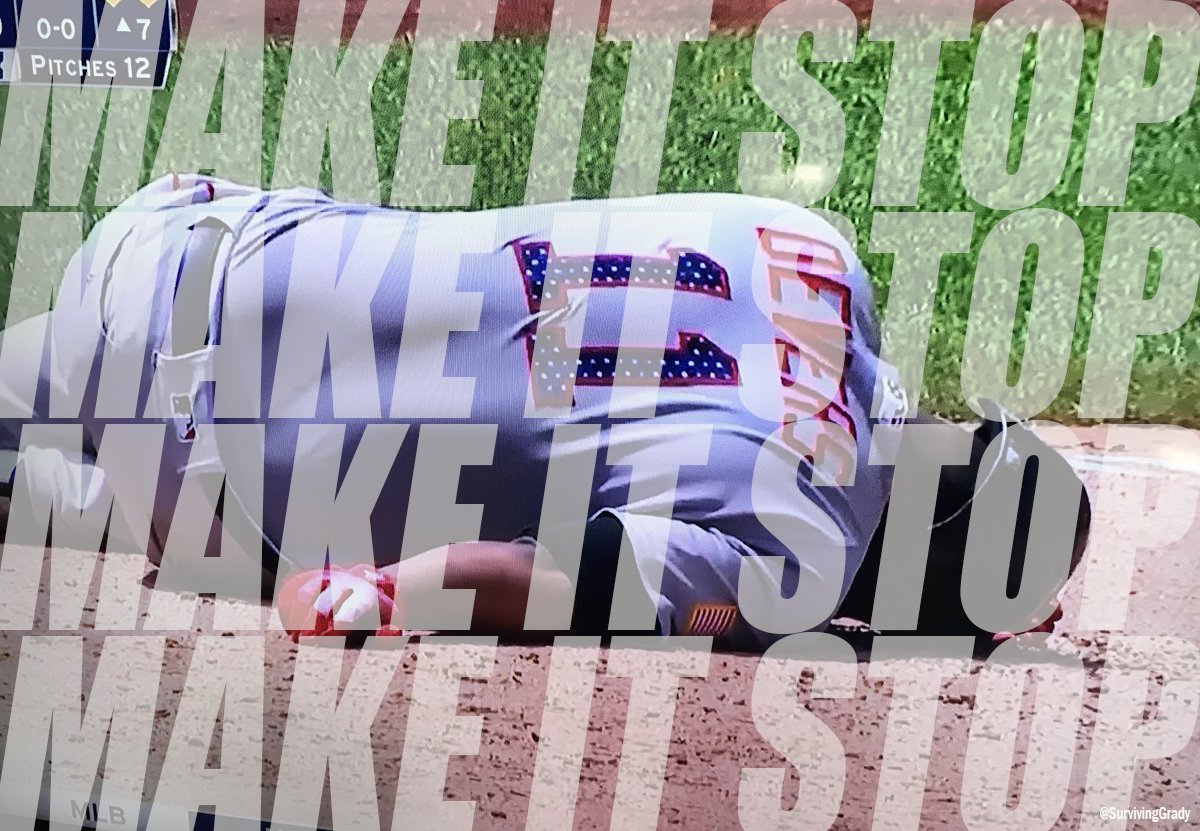 It's pretty to obvious to anyone watching the 2020 Red Sox that the team has either opted to tank for the sake of better draft picks or put the players on strict "shit your pants for cash" contracts. Whichever the case, the on-field product has been nut-kickingly bad. To the point that comparisons to the ill-fated 2012 team or a small pile of wooden sticks are inevitable.
Tonight, an already pathetic Red Sox team somehow got even more pathetic, getting fisted by the lowly Tampa Bays Rays, 17-8. It was a far more embarrassing affair than the final score may imply, completing a Rays sweep and dropping the Red Sox to baseball's second worst record: 6-13.
How bad was it? By the end of the game, the Sox had thrown seven pitchers, including not one but two position players — Peraza and Plawecki — and given up 19 hits and 17 runs. I can't confirm that the Red Sox had a police escort out to bring Mike Carp back to give us a couple innings. But I can confirm that by the seventh inning I was bleeding out my eyes and expecting to see every cardboard fan in the place say "fuck this," and storm outta Fenway. Even the pronosticos MLB had given up at that point.
Over the past four games, the Sox have surrendered 42 runs. That's not all on the pitching–our defense hasn't exactly been stellar either. But it's just further proof that after letting Mookie Betts get away, Sox ownership seems intent on letting the team crash and burn, with eyes on a future rebuilding. I hope.
Honestly, after watching every second of this shitfest, I thought the only way things could get any worse in 2020 would be if the Sox re-signed Carl Crawford and Pablo Sandoval and built an A.J. Pierzynski robot. Then I saw Mookie Betts hit three home runs tonight for the Dodgers and realized I was wrong. These are shit times.
Mookie and the @Dodgers are going off. ✌️ pic.twitter.com/zgIvy43vRB

— MLB (@MLB) August 14, 2020