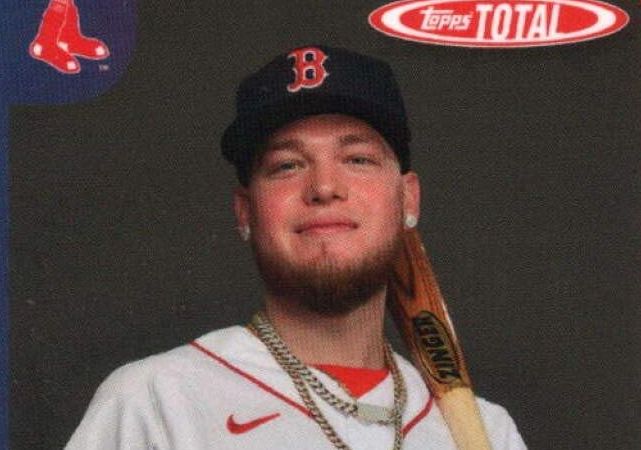 I've been pretty upfront about not considering the 2020 MLB season an "official" thing. I don't care if we actually end up getting through the planned schedule, I look at this year as a pleasant diversion. A chance to think about something other than pandemics or social unrest or Rodan swooping down and taking out my apartment building. Basically, I'm looking for glimmers of awesome anywhere I can find them.
Last night, we got a few. Maybe the first honest-to-God Red Sox highlights of the 2020 "season." And they came from Alex Verdugo.
After hitting two home runs — essentially the difference in another eerily fan-less game at Fenway — he went Full Mookie in the ninth, robbing Travis Shaw of a home run over the bullpen gate:
"Did you hear that dude screamin? That was him!" pic.twitter.com/NJaspqXRax

— Red (@SurvivingGrady) August 8, 2020
At first I thought he seemed a little too impressed with himself. But then I said, "fuck it." I couldn't blame him. If the place was full, the crowd would have gone apeshit. But in an empty park, hearing Verdugo shouting with excitement (or maybe disbelief) at his own catch, amping up his teammates and everyone watching at home, briefly reminded me of what August baseball is supposed to feel like. And it felt good.
It was a pretty awesome moment at a time in which I'll take as many of those as I can to escape reality.