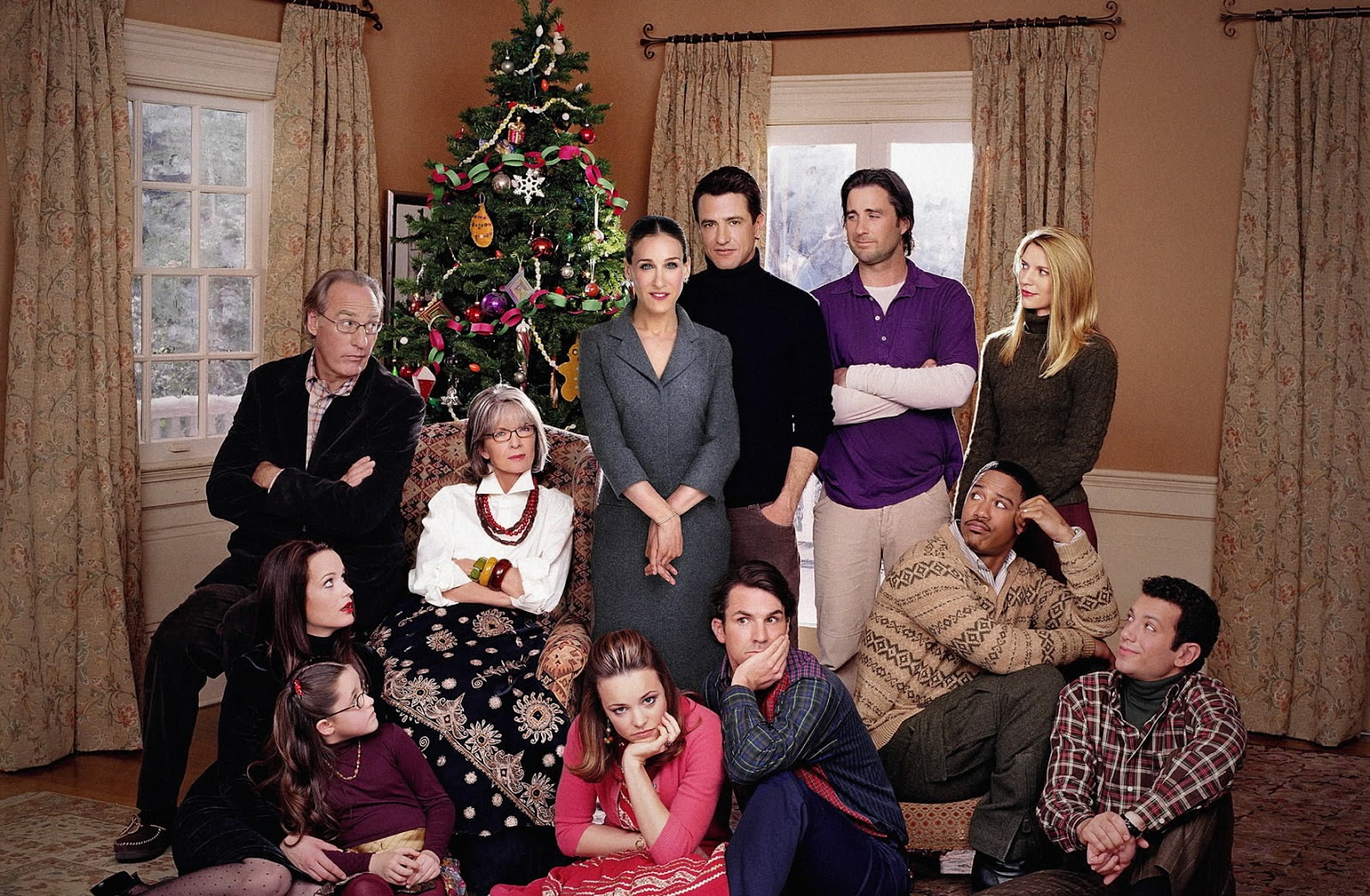 Okay, so this Christmas isn't gonna feel like the ones you remember. No wrestling with your siblings, no choking on mom's dry ham, no uncomfortable feelings when your Uncle Paco gets smashed on cheap wine and takes off his shirt at the dinner table. The good news is, with approximately 75,000 streaming services ready to beam holiday movies to your frontal lobe, you won't have to feel alone even if you are alone this Christmas.
Of course, at this point in the season, we've all been beaten senseless by reruns of Elf, National Lampoon's Christmas Vacation, Home Alone, The Santa Clause 1 through 19 and How the Grinch Stole Your Anus. If you're gonna curl up with a bottle and some Christmas movies, make 'em something different. For example:
The Family Stone: Nothing will make you happier you're celebrating Christmas alone than watching the Stone family cut each other up (verbally and physically) for a couple hours. On the surface, it's the story of Sarah Jessica Parker as an uptight businesswoman trying to make a good impression while spending the holidays with her fiance's family and failing spectacularly (and cringe-inducingly) at every turn. But at its core is a group of siblings falling apart at the prospect of losing their terminally ill mother (a spectacular Diane Keaton). Laughs, tears, lots of funny shit. Plus Rachel McAdams in sweatpants, the guy who played the city planner in the first season of Parks and Rec, and the always-reliable Luke Wilson as the Stone family's Spicoli.
The Preacher's Wife: In my house, it's not Christmas until I've watched The Preacher's Wife. Or, for that matter, until I've eaten an entire canned ham by myself or tried to dry-hump the UPS guy. Denzel Washington stars as an angel who comes to earth to remind an overworked preacher who's married to in-her-prime Whitney Houston that he's married to in-her-prime Whitney Houston. Of course, because nothing's ever easy, the angel starts falling for Whitney, and the scenes where he takes her ice skating or watches her singing in a nightclub are like a masterclass in unrequited love. And that's the kind of pain we need around the holidays, as we over-indulge in bottle after bottle of what could've been.
The Gathering: You've got to dig hard to find this one, but it's out there on Amazon Prime for a couple bucks. Ed Asner (who, depending on your age, you'll remember as either Lou Grant or Santa Claus in "Elf") stars as a miserable old fuck who wants to make nice with his estranged wife and his alienated kids when he finds out he's dying. He sets a plan in motion to bring the family back together for one last Christmas, with one twist — he doesn't want any of them to know he's got only a few months left to live. Worth watching for the outrageous 70s fashions and the poignant reminder that time is the one thing we always think we'll have enough of.
The Muppet Christmas Carol: It will forever boggle my mind that every winter we get Heat Miser and Kevin McCallister shoved down our throats while this absolute gem goes mostly unseen. A criminally underappreciated film that features some of the greatest Christmas songs ever written, puts a refreshing spin on a classic tale while remaining incredibly faithful to the source material, and gives us freakin' Rizzo the Rat in a little top hat. This one should be mandatory viewing in every household come December, as it's one of the few Christmas films that deftly combines humor and emotion and serves up a valuable life lesson (don't be an asshole, especially to those less fortunate than you). Instead, in the hands of Disney, who bought the Muppets from Jim Henson and haven't known what the fuck to do with them since, it languishes. Watch it right now.
Edward Scissorhands: You gonna tell me this isn't a Christmas movie? It's about a guy who lives alone, dresses funny and brings happiness to adults and children and suburban housewives alike. At least until they get bored with him and try to hunt him down and kill him, mob-style. Okay, maybe this isn't much of a Christmas movie. But it does take place over the Christmas holiday, is pretty damn heartwarming, features a sumptuous Danny Elfman score, and contains one of the greatest Winona Ryder-dancing-in-an-ice-storm scenes ever captured on film.
Game Four of the 2004 ALCS: Hey, you celebrate Christmas the way you want; I'll celebrate it the way I want. This one's got a large, jolly guy (David Ortiz) delivering unfathomable joy to the townspeople with the help of a speedy friend (Dave Roberts). If that's not Christmas, then nothing makes sense to me.
Bonus Honorable Mentions:
Santa Claus: The Movie: Did you know they made a movie in the 80s about Santa Claus being put out of the toy business by an evil tycoon played by John Lithgow? And featuring an elf played by Dudley Moore? Neither did I, but watching this film is like dropping acid without having to actually drop acid.
Also, the scene in Trading Places where a drunken Dan Aykroyd chews roast beef on the subway in full Santa regalia. Happy holidays!