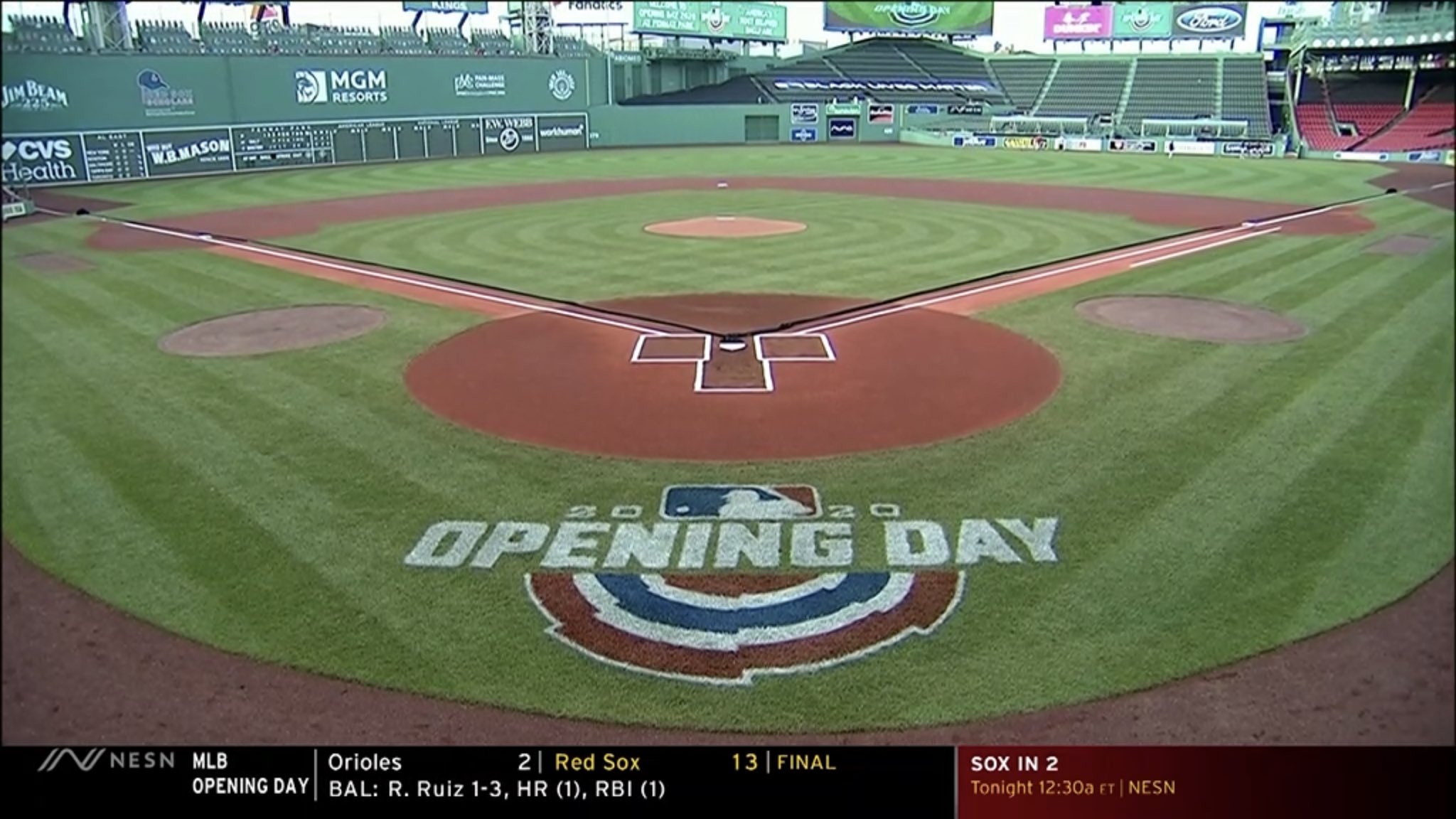 So it wasn't exactly the sort of 2020 Opening Day we were envisioning when the 2019 season ended. Hell, it might not have been the sort of Opening Day we envisioned outside the realm of science fiction.
Players in masks. Commentators weighing in from remote locations. Fenway Park emptier than the Trop on an August weeknight. Fake, tinny cheers rattling through the speakers. Cardboard cut-outs of fans in the stands. All the action relegated to online gambling. John Henry watching from his lofty perch above, ready to cast any players that displease him into a pit of lions.
It was weird. It was creepy. It was like something out of a post-apocalyptic science fiction movie. In some ways, it was depressing.
But it was exactly what I needed.
I didn't know how badly my ears needed to hear Jerry Remy once again say, "Buenas Noches, amigos." But the minute they did, I was ready to run head-first through a wall. Then Nathan Eovaldi lumbered to the mound. Then Kevin Pillar made a dramatic catch in his first official play as a Red Sox. Then the bats came alive. Then the runs came raining down. Then before I knew what had hit me, I was spleen-deep in cheap beer and stomping my feet and yelling at the runner to dig out that extra base. My head got stuck so deep in baseball I forgot that we are living in a time when the air is literally poisonous and I can't walk into my favorite bar without a mask or flirt with the gorgeous bartender without talking through plexiglass and I really have no idea when or if I'll ever be able to wedge my oversized ass into the Fenway grandstand seats again.
And god damn, it felt good.
Field of Dreams taught us that baseball has been the one constant through the years. In fact, the pre-2004 mantra for any Red Sox fan was "wait til next year." The world may go to shit from time to time, but baseball is always there. It fucking has to be, because James Earl Jones said so in that goddam perfect voice. So when 2020 threatened to take baseball away — and with greater precision than the player's union ever did, I might add — it was as if someone put an exclamation point on the fact that things will never be the same.
But it came back.
Look, I know it's not ideal. The sounds are fake. The crowd is fake. There's a certain eeriness akin to watching Will Smith roam through an empty Times Square. But it was everything I needed. For that escape. That release. The chance to occupy my mind with something other than, "what if they run out of meat?"
Call it what you want. Call it a semi-season. Call it "baseball lite." Call it a pale substitute for the fury of a packed house at Fenway on a sun-smacked Saturday.
All I know is Red Sox baseball is back. And I couldn't be happier.