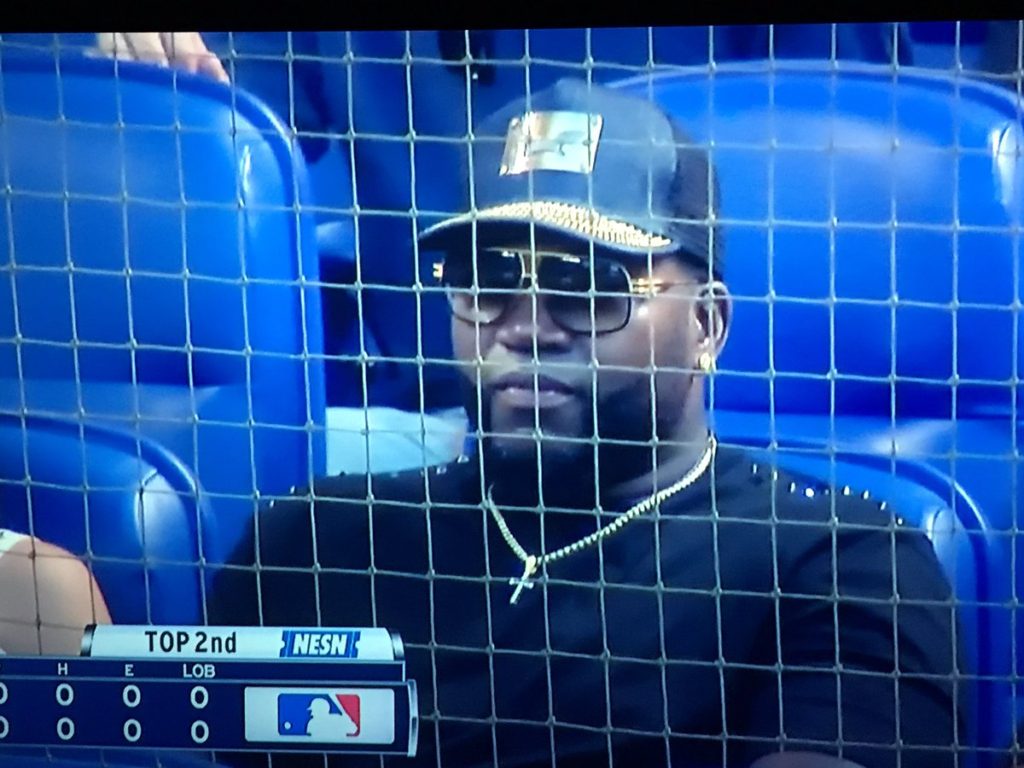 There were a lot of awesome moments in the Red Sox' two-game series sweep in Miami, including JBJ's first insane catch of the year and Hanley Ramirez's shirt removal becoming 2018's de facto win, dance, repeat.
But the one image that's gonna stick with me for some time is the sight of David Ortiz in the stands on Monday night, watching former teammate and best bud Hanley rounding the bases after a home run. If you were ever seeking visual depiction of a guy who wants to hop the fence and jump back into the game with every fiber of his being, look no further than this:
As he watches Hanley round the bases, every fiber of Ortiz's body wants to jump back in that dugout. pic.twitter.com/97F8qbjVUC

— Red (@SurvivingGrady) April 3, 2018
See that look on his face? That's not just pride in a friend's accomplishments. Nor is it the look of a guy who just dumped big cash on his bud at SBG Global sportsbook. That's desire. The unquenchable fire burning inside him. Because David Ortiz was put on this earth to do one thing: mash the fuck out of baseballs. When you take that one thing away from a man… well, that's a powerfully sad thing.
Anyway, I gotta figure that Ortiz is the only former Red Sox player — besides Brad Penny, of course — for whom an open door policy is in place. You want back in, Papi? Just come on down. Please. Something tells me we could use you come September.