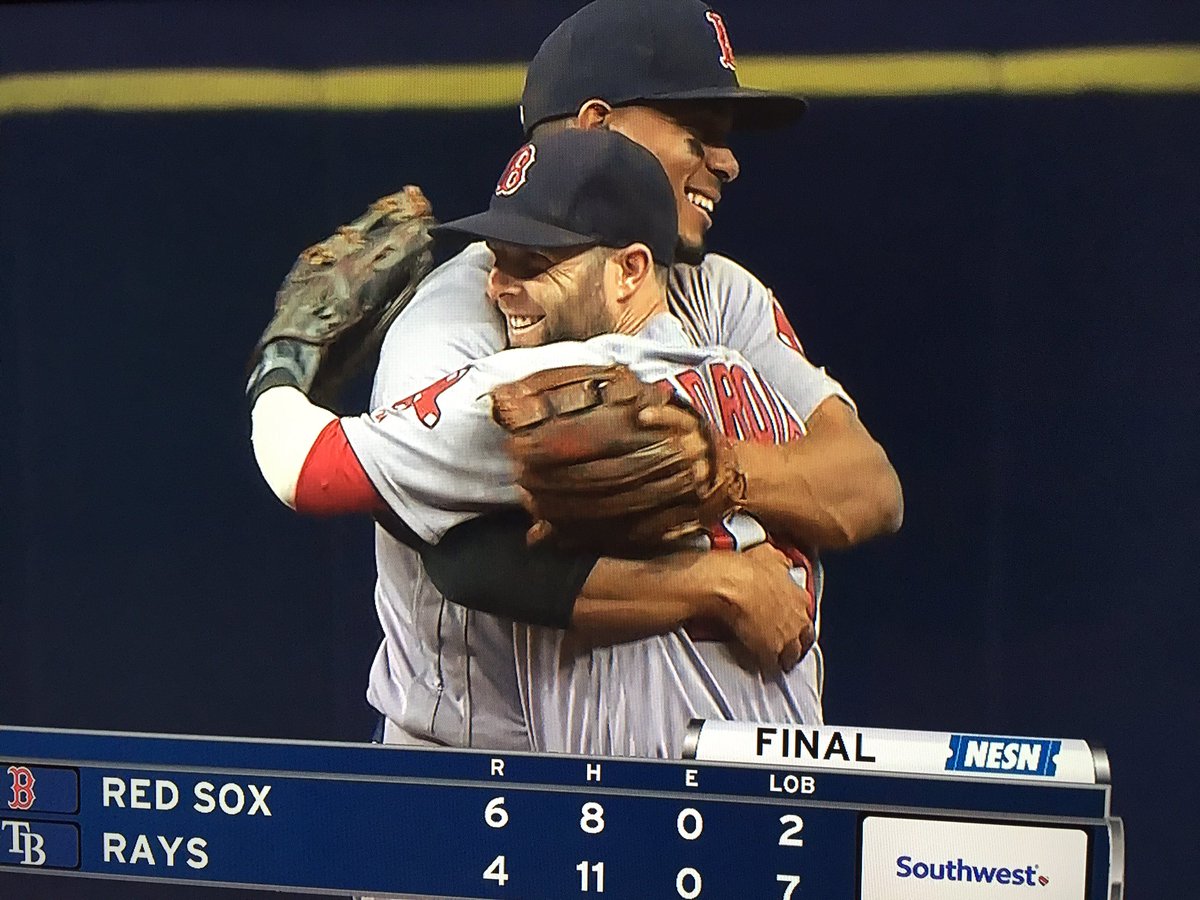 For the past several years, September has been the month of Red Sox fans' discontent. In 2011, the last month of summer sealed Terry Francona's fate as the Sox went a dismal 7-20. They managed to do just as poorly under Bobby V in September the following year, going 7-19 long after folks stopped paying attention. The last couple years have not been all that sensational, either, with the Sox going 11-15 and 17-10 in 2014 and 2015, respectively.
This year, obviously, is something different. Quite different, in fact. With 7 games still to go, the Red Sox are 17-5 this month, on track for their most wins in September since they went 18-10 in 2004.
Last night, the Sox won their tenth straight, with Rick Porcello getting his 22nd win and Dustin Pedroia providing every ounce of offense we needed with a grand slam:
It was a moment made even better by Hanley Ramirez picking up The Elf and swinging him around like he'd just picked up a Dustin Pedroia action figure.
And, of course, it all came down to the post-win dance again, with Mookie rolling out the Apache:
Perhaps the most important takeaway from this game is that it secured the Red Sox a playoff spot, for the first time since 2013. With the magic number down to 3, and the clinching of the AL East seemingly just a few days away, it's typically time to start talking post-game match-ups and best case scenarios for the ALDS.
But, honestly, I just want to savor these last seven games. And reflect on Septembers past. And remind myself that you can never, ever take a winning baseball team for granted.