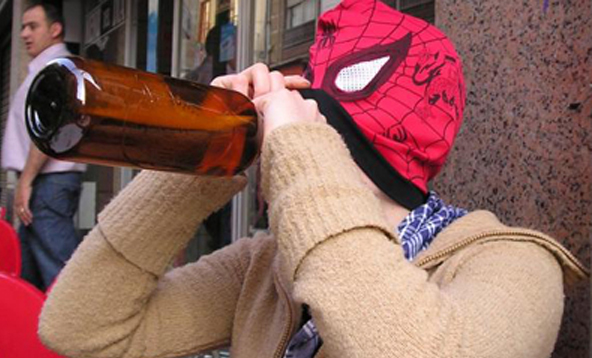 Hey, Red Sox. Remember last year when you guys did that thing where you won five games in a row around the All-Star break and got me all hot and bothered that a run at first-place was imminent? So I called all my friends and neighbors and organized some rallies (the authorities referred to them as "keg parties run amok" but you know I was there for you) and bought everyone foam fingers and started scoping out ideal places to urinate discreetly around Yawkey Way during my inevitable camp-out for playoff tickets? And then you went and lost 10 of your next 13 games and shit the bed with such authority that all hope was lost almost as quickly as it blossomed?
I still remember. And it still hurts.
So all I ask is this: don't do it again.
If you're gonna tank, tank hard. Wrest that "worst Red Sox record of my lifetime" title from the 2012 team. Run Mike Napoli out in the line-up every night just to watch him flail away. Keep Matt Barnes and Tommy Layne and Alexi Ogando on speed dial and get them into as many games as possible before fans burn Fenway to the ground. Organize some "Bounty Hunting with Uggie Urbina" weekends for fans and hire porn stars to hand out six-packs of Stroh's (spoken here!) to every fan upon entrance to the Park and punctuate every home loss with videoscreen footage of John Henry laughing maniacally as he rolls naked on a pile of cash.
Don't just crash. Crash and burn. But make up your mind. Are you heading for the penthouse or the outhouse? The end of July is coming, and these agonizing losses, like last night's shitfest in Anaheim where the boys couldn't plate a goddam run to save their lives, are another reminder of how ill-equipped this team is to make a serious run. But if you win the next four games, y'all just gonna mess with my head.
Figure out the kind of team you are and just stick with that. I'm fine with tits-up failure. After all, I've lived through the Danny Darwin Era. I just need some sense of consistency.
So please. Figure it out. For me. But mostly for the kids.