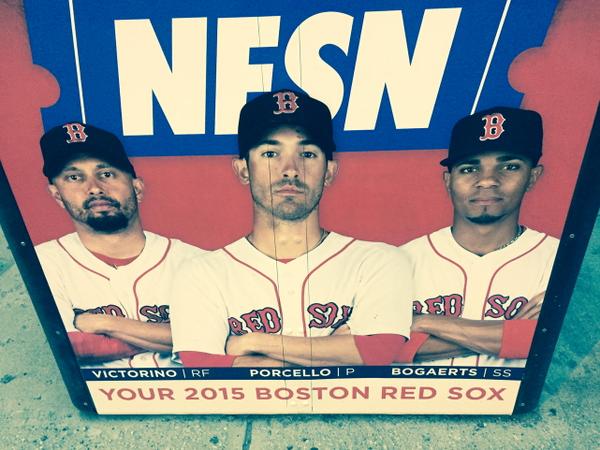 In the interest of full disclosure, I'll come right out and tell you that I spent the better part of yesterday wandering through the Back Bay and the Fens wearing a suit of pure alcohol. At some point, I can't recall where, I stopped/collapsed to take in a few innings of the Sox/Royals game. And for a while, it looked like the Sox were going to hand the AL All Stars their second straight spanking.
But then, immediately after the Sox picked up a couple runs to bolster their lead to 4-1 in the top of the fifth, Generous Rick (as I like to call him) sought to immediately balance the scales, giving the Royals those two runs — plus three bonus runs — right back. On a humanitarian level, it was a thoughtful maneuver. On a competitive level, it was yet another total bedshitting by the multi-million dollar man.
After the game, I started contemplating Ricky's body of work this season, and how he's now dropped six straight and given us nothing but nutkicks for over a month. And my booze-soaked brain wondered aloud: does Rick Porcello hate us?
It's not like we haven't given him reasons. Maybe he's still upset about that time Youkilis bumrushed the show. Or perhaps he holds a grudge about the Red Sox beating him in the 2013 ALCS. Maybe he had a nasty run-in with a Boston driver and is seeing fit to make us all pay.
Whatever the reason, every time Rick Porcello steps to the mound, he seems intent on making us cry. And starting next season, we'll be paying him $20+ per season for the next four years to kick our puppies and taint the punchbowl.
So I'm here to tell Rick Porcello, on behalf of the city of Boston and all of Red Sox Nation, that we apologize for whatever we did to do you so wrong. We're nice people; hell, just yesterday I gave a homeless guy a fresh-baked cookie. And, yes, while I did kick over the trash can with your face on it across from Chipotle last night, that was only after you'd blown the game for us. Otherwise, we want to support you. We want to cheer you on. We want to carry you on our shoulders down Brookline Ave and buy you a pint and help you raise the banner and hook you up with that girl we know from Chelsea who does that thing with her tongue and six feet of dental floss.
What I'm trying to say is we want to be your friend, Rick Porcello. We want you to be the handsomely-paid ace that we need right here and now. We want to see you flourish into whatever Ben Cherington had dancing in his head when he slipped you John Henry's ATM card and PIN number.
So there's no need to keep fighting us. No need to keep sticking it to the entire city every time you take the hill.
Barring trade, nuclear war, or some frustrated fan jumping out of the Fenway stands and levelling you with a frozen side of beef, we're stuck with each other for a long, long time, Rick Porcello. Somehow, some way, we have to make this work.
Oh, and happy Fataher's Day.