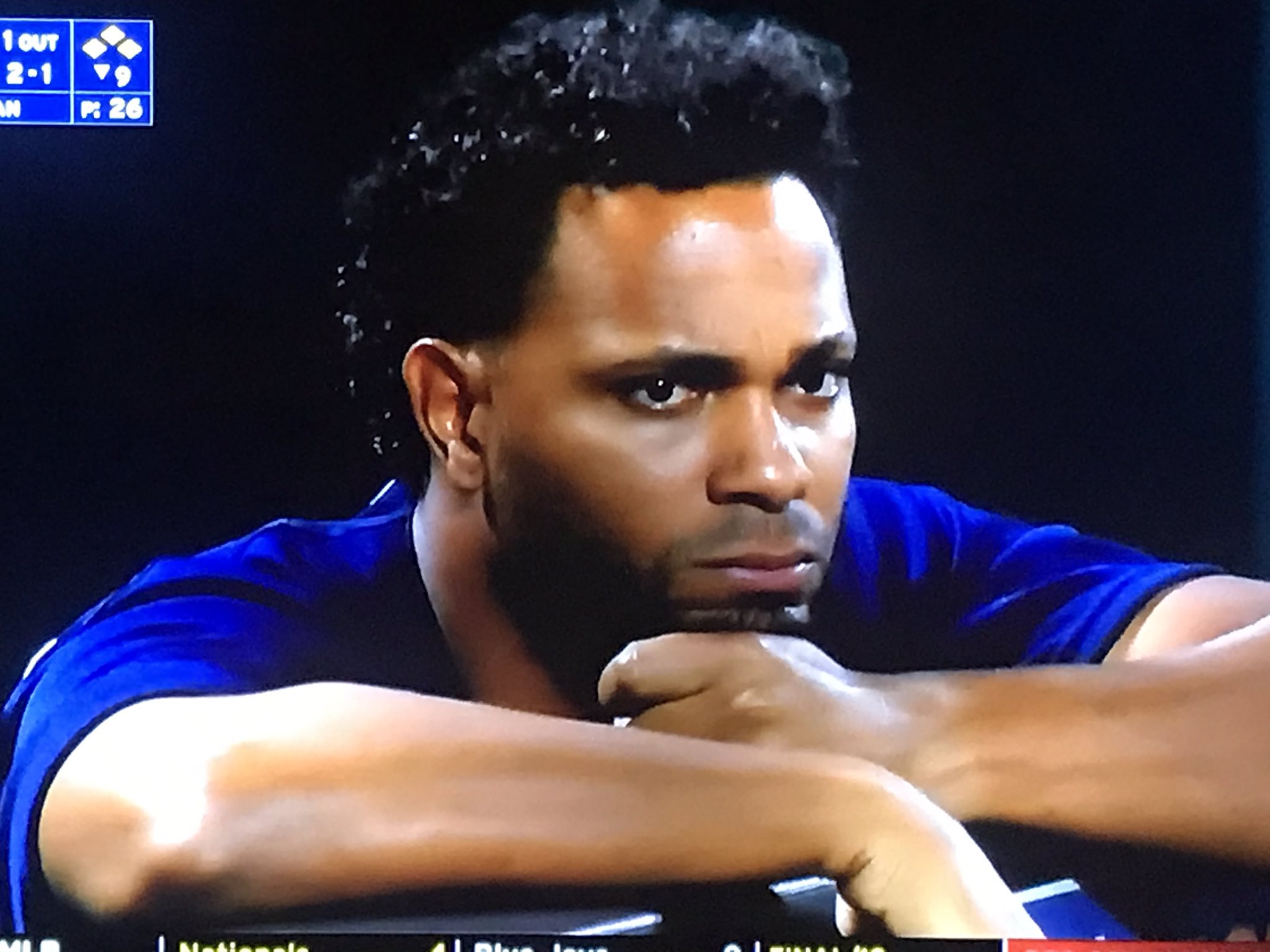 As the Red Sox get set to play a weekend series against the San Diego Padres, you're gonna hear a lot of Sox fans talking about Xander Bogaerts. Some will say how much they wish he was still part of our team. Others will say how the Red Sox made the right move by not locking him up for as long as the Padres were willing to. And the pro- and anti-X-Man rhetoric will fly. But one thing I'm not gonna do is feel bad about missing Xander Bogaerts.
Ever since he ascended from Pawtucket into the Red Sox' starting lineup and hung tight in the 2013 postseason, becoming one of the more reliable bats as we churned our way to the World Series trophy, I've been a fan. His soft spoken demeanor, his pie-eyed love of the game, the fact that he speaks more languages than some Harvard professors, the maturity and professionalism that makes us sometimes forget that when he first came up he wasn't old enough to purchase a round of Miller Lites at the Baseball Tavern. It's all good stuff.
The surest sign of his strength was how he kept it together in 2014, when he stumbled out of the gate and had all of Red Sox Nation calling for his head (or at least his demotion). A few months after getting his ring, he lost his job to Stephen Drew. A lesser cat might have been broken, or at the very least burned every bridge he'd just crossed to every local sportswriter who'd listen. But the kid persevered, and the fact that he was an All-Star just two seasons later is a feel-good story that even people who hate feel-good stories should feel good about.
In the haze of his struggles it was easy to lose sight of just how smoothly he slid into our hearts and minds during the 2013 postseason. Cast among the superstars and journeyman players on the sport's biggest stage, he looked at times like a seasoned vet. Calm, cool, collected and making shit happen. And he brought the lumber:
Some fans don't look back. Once a player changes his laundry, whether by personal choice or ownership decision, they're dead to them. And there are a few players (guys like Ellsbury, Gonzalez and Sandoval) that it's easy for me to feel that way about. But X was different. I don't consider thinking out loud that I wish he was still on our side a sign of weakness — especially after watching Kiké loft a few throws to first base into the stratosphere. I consider it appreciating a good kid who played good baseball for us.
Folks who are happy he's gone to the Padres, that's great; you're entitled to whatever lunacy makes you happy, be it motorized bologna or drawing up VORP charts. But I'll keep right on wearing my X-man shirt, planning my trip to Aruba to check out his walk of fame star, and living my life as Bogaertishly as possible.