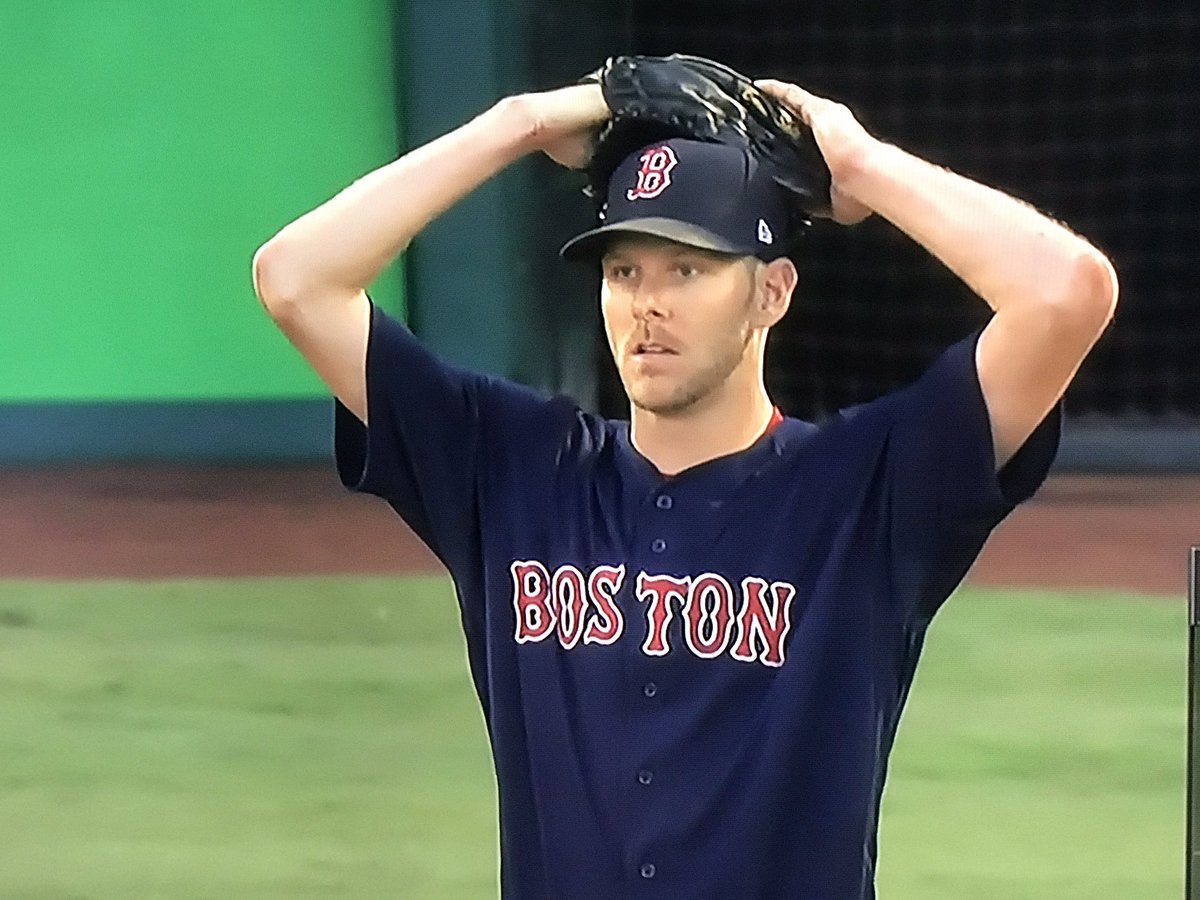 In news that is surprising yet unsurprising all at once, the Red Sox today announced that Chris Sale broke his wrist riding a bicycle, required surgery, and will be out for the remainder of the season.
I won't get into questions about how Sale managed to break his wrist riding a bike (unless of course he punched the bike for subpar performance) but it's hardly a reason to lose one's shit. Sale may be a fierce competitor, but he's also a Man of Constant Injury. Most of us had written him off for the season anyway after he got smoked by a line drive in that broke his pinkie finger in July. This of course is on top of the time he missed after Tommy John surgery in 2020 and the rib stress fracture that kept him off the field for the start of this season.
He's an intense guy, but he's not a particularly durable guy, which really isn't all that surprising when you consider that he weighs about as much as one of Pedro Martinez's legs.
In fact, the more we watch Sale move in and out of the IRL, the more it becomes apparent that the Red Sox pitcher he seems to remind me of the most isn't Pedro, but Daisuke Matsuzaka. Dice-K's another pitcher to whom we paid an outlandish amount of money and got basically one World Series title in return.
Apropos of nothing, I'll add here that one of my friends, a Red Sox conspiracy theorist if ever one existed, insists that when Sale put his fist through a TV set after his Woo Sox rehab start, the resultant injury was a lot more serious than what was reported. Everything since then, he claims, has been a cover-up to make it look like Sale's injury happened during a game and not while acting like a jackass.
Of course, there's always the chance that Sale could be born again hard next season and push us into the post-season. Just like there's a chance that me and Ana de Armas can be spot-welded into a Wally costume and dropped on a tropical island.
But I don't think either one's gonna happen.