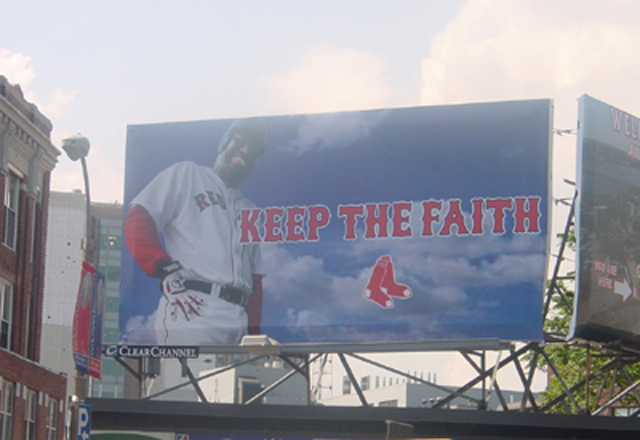 First of all, I can't blame the Red Sox for perhaps feeling a little too giddy about their prospects in the ALCS going into game four. The 2021 team wasn't expected to do much of anything — like, literally, the "experts" insisted that we should be lucky if they remember to put their pants on before each game.
So when they stepped over the Yankees for the Wild Card and flushed away the defending AL champs and 100-game-winning Rays, you had to believe the confidence was through the roof. After games 2 and 3 of the ALCS, in which they outscored the Astros 21-8, I was calling my tattoo guy to hook me up with some "Sox in Five" magic.
Games 4 and 5 brought us back to earth, and it's perhaps more than coincidence that our good fortunes seemed to turn when E-Rod got a dressing down from Cora for taunting Carlos Correa with the "watch" gesture (not to be confused with the "bite my tweeter" gesture D-Lowe dropped on the A's in 2003.) The last two games saw the Sox getting teabagged and outscored by a painful 18-3.
But you know what? Maybe that's exactly what we needed. Maybe the lads needed to get knocked around a bit to remind them to keep digging and stay focused. This has been a season of peaks and valleys; stretches where the Sox seemed invincible and moments when we wondered if the seemingly inevitable spiral had begun. It makes sense that the playoffs would be a microcosm of that see-saw. Halfway through game five, I said if they're gonna shit the bed, let them get it all out of their system now. Let's call these last two games The Purge and hope it burned off whatever residual bad mojo they had left in the tank.
The team flight down to Houston may have seen a bit of soul searching. Yes, it may have also seen Christian Arroyo lathering himself up with Crisco and running down the aisles with "Dancing On My Own" blaring over the intercom. But I'm guessing there was some soul-searching, too. I'm guessing that the Red Sox team that takes the field tomorrow night in Houston will look a lot more like the one we saw in games two and three than the one that got its lunch in games four and five.
Do the Sox still have a chance? Hell yeah. Anything can happen and stealing two wins in Houston is not an outrageous assumption. Especially if they win game 6 and force a balls-to-the-wall game 7. Will it be easy? No, ma'am. They need to get that fight back in 'em.
All I know is, it's late October and the Red Sox are still playing baseball and remain two wins away from the World Series. Why not us?
This story is brought to you by AllStarTradingPins.com, where teams go to find high-quality youth baseball trading pins at an affordable price.