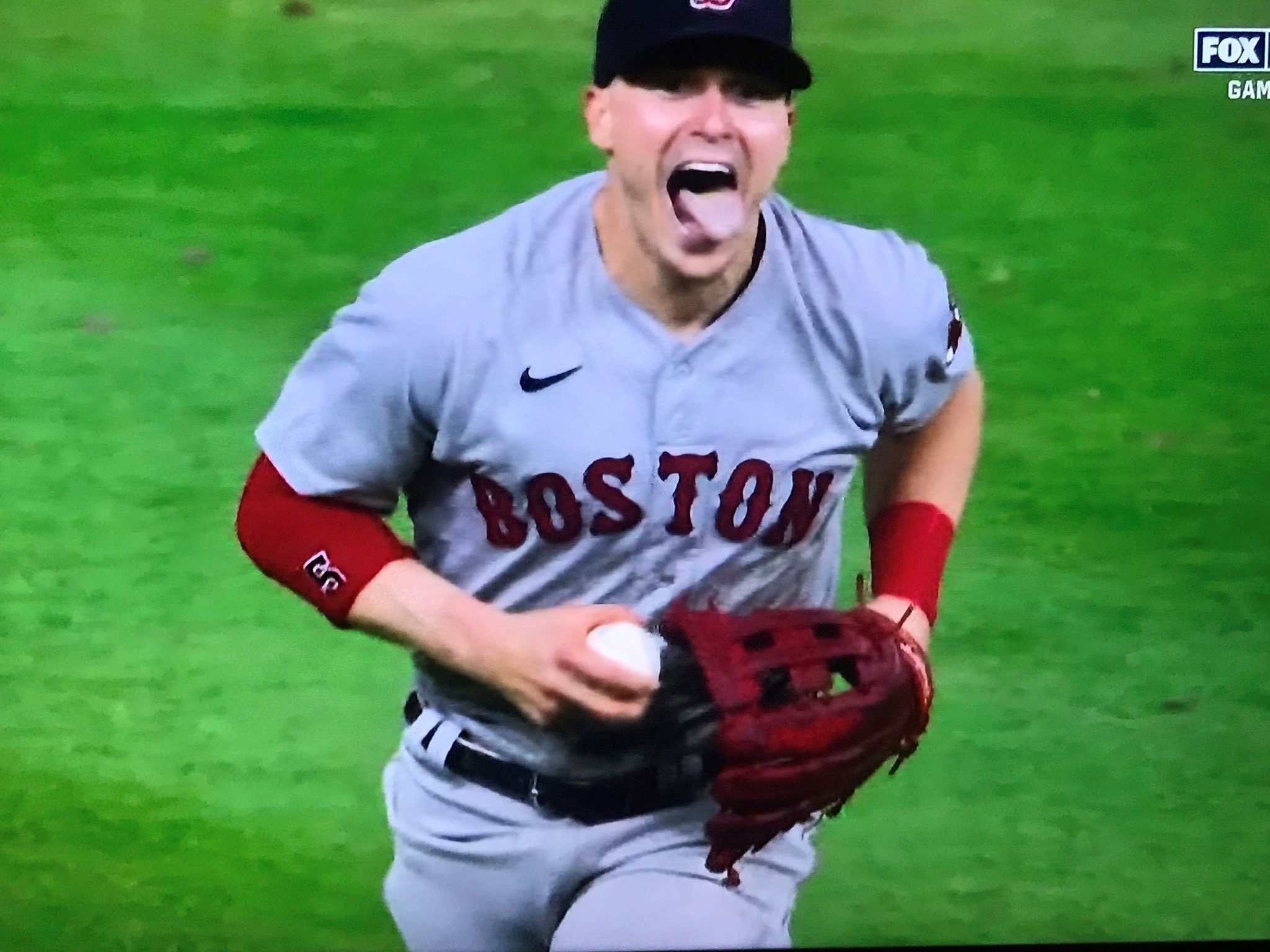 First off, let me say that I have very little experience managing baseball at any level. In fact, the closest I've come to being affiliated with Major League Baseball in any professional capacity was when they let me re-stock the trading card shelf while I was working at the corner store as a teenager. But I've watched enough baseball to know the right thing to do and right now, for the 2021 Red Sox to continue to progress through the post-season, the right thing to do is let Kiké Hernandez do everything.
I'm serious. Let him play every position in the outfield. Let him bat nine times in the line-up. Let him warm-up the pitchers in the bullpen and serve as third-base coach in the late innings. Let him drive the team bus back and forth to the Park. Let him paint the lines around home plate. Hell, let him work the concession stands, too, because if there's one guy I trust to deliver my hot dog, nachos and thirty-seven light beers in perfect condition, it's Kiké Hernandez.
Right now, Kiké can do no wrong. He's making spectacular catches in the outfield to save our pitchers' asses. He's a one-man offensive parade, knocking home runs and game-winning hits. He's also filing that critical "guy who keeps the team laughing and loose" in the clubhouse and in the dugout. Just ask Kevin Millar about the importance of that role.
On an entirely different level, he's fun to watch. And his name is insanely amusing to say. Just drop a "Kiké, Kiké" at any point during the game, and even the hardest hearts will melt like fresh-dropped snow on Megan Fox's arse.
Fact is, Kiké has the potential to be this year's Ortiz. The guy who puts the team on his back, inspires them, and quite possibly drops a few F-bombs over the PA system. The standing rule in playoff baseball (or at least what I gleaned from stocking selves with baseball cards) is that you always ride the hot hand. Right now, as Alex Cora said himself, Kiké is like the fucking Towering Inferno. Might not have been Cora's exact words, but clever people like us read between the lines.
The staunchly serious among you will say, "Red, surely you can't be suggesting that one man play every position and hit in every slot." And to that I reply, "Am I? Or are you just hearing what you want to hear?" And before you can even figure out what that means, I've added six beers to your tab.
We've got a long way to go in this series. One game doesn't mean shit, to put it mildly. Hell, the 2004 Red Sox lost the first three games of the ALCS just to lull the Yankees into a false sense of security. But any team that has Kiké freakin Hernandez on it isn't losing a playoffs series. I said what I said.
Game two in a few hours. Come celebrate Kiktober with me.