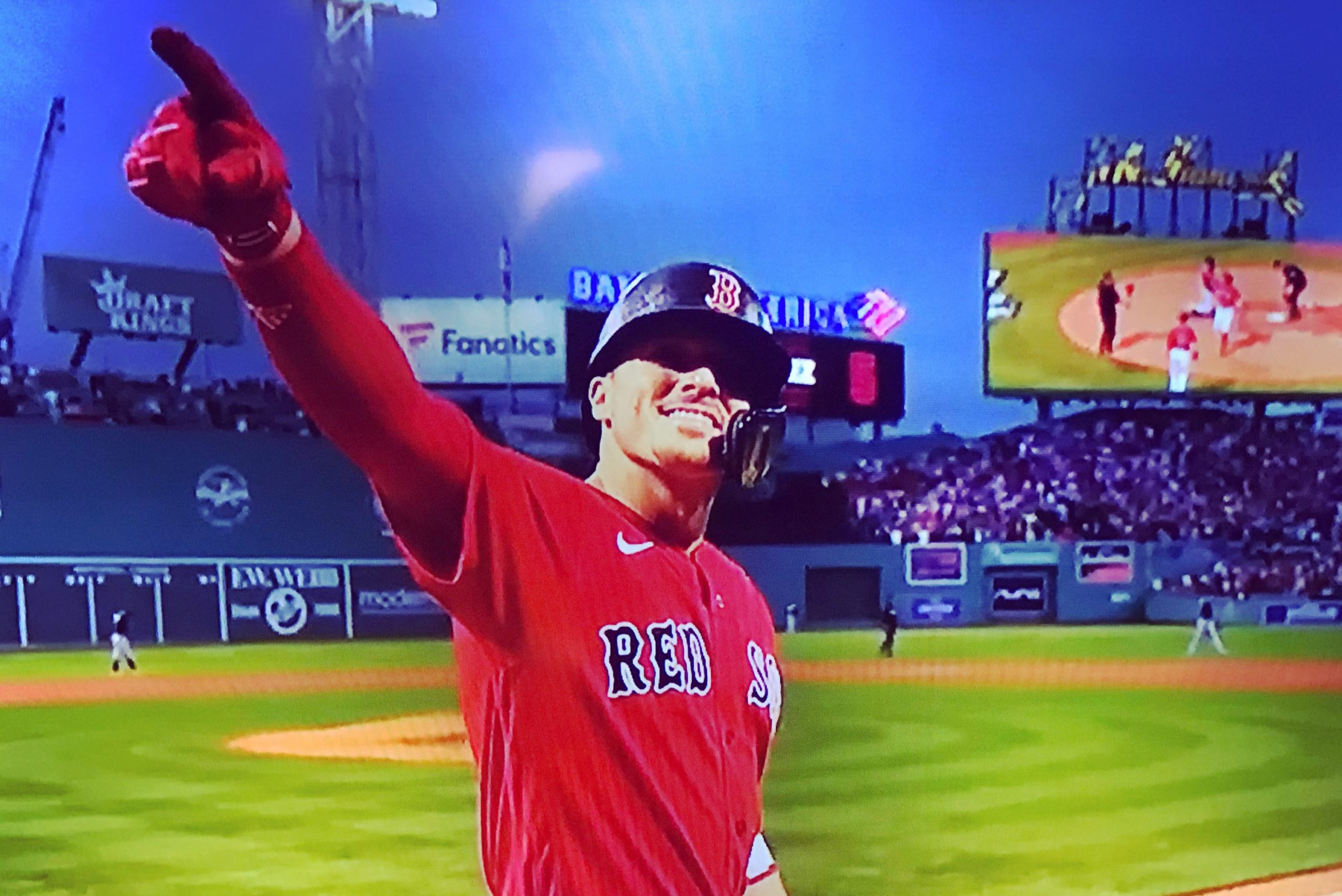 In game one of the ALDS, the Rays kept the Red Sox offense in check. Every time we got runners on base, they found a way to snuff out the vibe and keep us from scoring. Their steal of home in the late innings just added insult to injury. I was drowning in Bud Light when that final nail went in the coffin, and spent the night wandering the streets aimlessly with my only companions: six road beers in my cargo pants pockets and a sack of Arby's curly fries.
But it turns out that steal was the last good thing to happen to the Rays. They took a short-lived lead in the first inning of game two, but since then its been all Red Sox, all the time. The teabagging continued last night, as the Sox won their second straight game on a Vaztober walkoff and took a commanding 2-1 series lead.
It's a reminder of how fast fortunes can change in a short series. Now it's all on us. We control our fate and our destiny. It doesn't matter who's pitching for either team tonight; the mental edge we'll be carrying over the Rays will be like a fifty pound weight attached to their nuts. The defending AL champs and winners of 100 games are one loss from an early playoffs exit and that's gonna wear them down harder than a E-Rod change-up, a Schwarber jack to the bullpen, or being forced to watch video of Julian Tavarez changing his own oil (not a euphemism). We need to take advantage, ride the momentum and assume the Rays get all messed up just knowing that they have to take us out tonight. Yes, they're professionals… but they're also human beings who will be worn down by the ticking clock with each passing inning if we get an early lead.
On the other hand, our most important goal is getting that early lead, keeping the wind from Tampa Bay's sails, and ensuring that this series doesn't go back to the Trop.
If the Sox win tonight and advance to the ALCS… I have to admit, it will shock me. The 2004 ALCS taught me that nothing's impossible, but for a team made up of ragtag parts that no one except the most ardently faithful expected anything from to get one step away from the World Series? That would almost be a victory itself.
I know you can't discount the Rays, but it's also tough to discount our players' hearts and the synergy they've cultivated. With a late-season swoon behind them, they're gelling again at the right time and as the 2004 team taught us, believing in yourself and your teammates is the most important thing.
Grab your beers, mustache. It's go time.