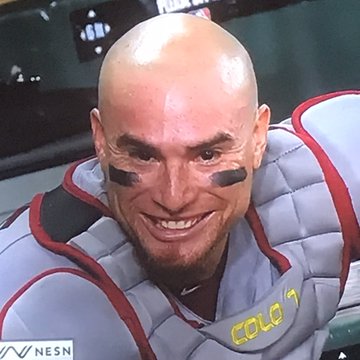 A casual glance at this morning's American League standings will show you that the Red Sox are currently in first place in the East, and the only team in baseball riding a four game win streak (or at least I believe this to be the case and am far too lazy to look it up, so it's fact).
They whipped — nay, embarrassed — the reigning American League Champions earlier this week, outscoring the Rays 92-5 across three games at Fenway, give or take a run due to my shitty math. They are playing like a well-oiled machine, gelling fabulously under returning Manager and Undisputed King of Baseball Alex Cora, and the hits and runs are coming at a rate that even the most pessimistic fans among us must call "alarming." And they don't even have their best pitcher back yet.
Simply put, that team that opened the season 0-3? The guys who couldn't buy a run at The Run Store with a fistful of hundreds? They are gone. A distant memory. Some might call it an homage to 2020, when the Red Sox were smart enough to know that you don't waste your firepower on one-third of a season. And if you're betting baseball you have to check out BetQL they have data on every game and every bet type whether you bet MLB over unders, against the spread, or moneyline they have you covered.
The 2021 team has flown under the radar (for the most part) with insanely low expectations. That, of course, is the best realm to operate in. No one picks you for first place. No one regards you a threat to their campaign. People discount you and don't look up from their betting slips long enough to realize that E-Rod is looking like his old self and Christian Vazquez has been born again hard and JD Martinez is on pace for 273 home runs by August and Matt Barnes was apparently bitten by a radioactive Pedro Martinez.
Tonight, the Red Sox have a chance to grab sole possession of first place. I've got a good feeling about it. But I'm also pretty confident that people will keep ignoring them, remain focused on the Yankees and Astros, and earmark the Sox for an 85 win season.
And that's just fine with us. We'll just be over here picking out our spots on the parade route.