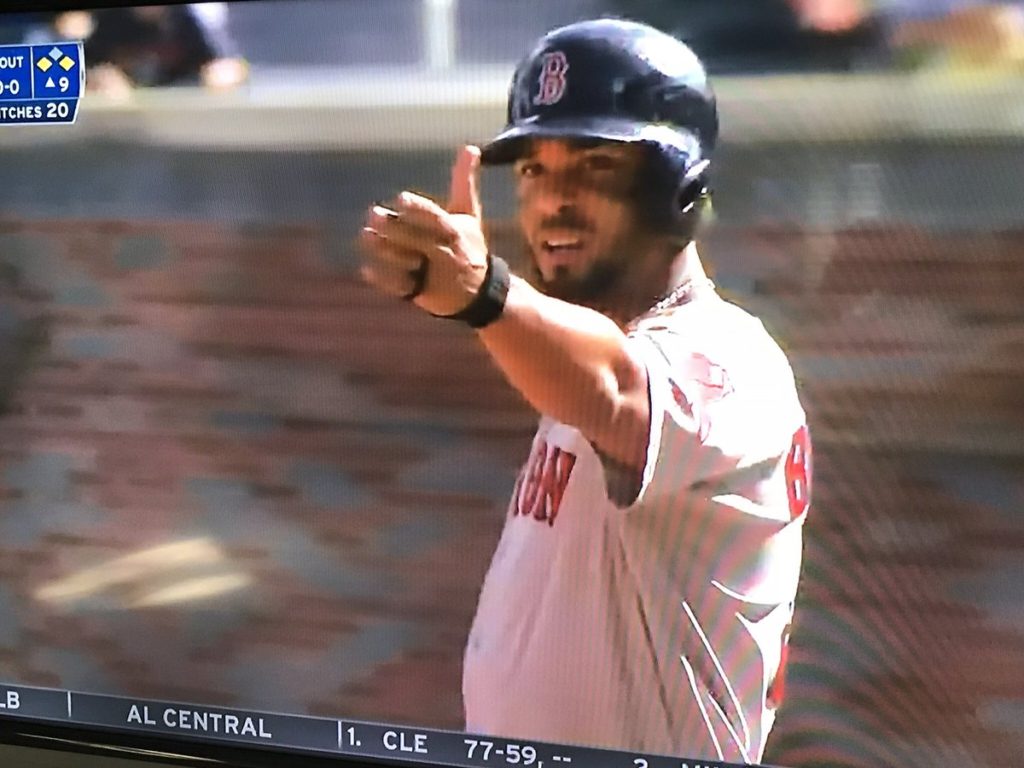 Look, there's only so much that we as fans can do as the Red Sox gear up for game three of the ALDS in the Bronx. The manager makes the line-up, the players make the plays and the fates (and Joe Torre, Inc.) decide what happens after that.
But I can say this: after 2004, I don't sweat the playoffs like I used to.
Don't get me wrong; I'm still absolutely homicidal during each and every play, my throat is raw from screaming by the third inning and my bloodstream never cries for lack of booze and meat. But that, believe it or not, represents a few gears down from where I was before the Sox pulled off the greatest postseason comeback in sports history.
As for tonight, the momentum may be in the Yankees' favor right now; they're coming off a big win and playing for the home crowd. But you can't discount the Red Sox. In fact, I think the role of underdogs will suit us just fine.
A few people at my office were grumbling over Cora's swapping of Eovaldi and Porcello, slotting the latter for game four and the former for tonight. To that I say, whatever, man. Even though it's now become a best of three series, the Red Sox don't need to fire all their bullets at once. If they steal a game tonight with Eovaldi and a revamped line-up, they have one of their best pitchers lined up to clinch. If they lose tonight, they still have Porcello to roll out. If they win just one game it gets back to Boston, and I'd take the Sox in Fenway on any site that compares and reviews all of the latest gambling promotions and bonuses seven days a week and twice on Sunday.
That said, Yankee Stadium can be a tough place for visiting teams. That short porch. The hyper-inebriated fans with their "just got paroled" attitudes. The noise. We saw the worst of humanity during game six of the 2004 ALCS, when the fans rained bottles and other nasty shit down on the field and the players had to run for cover. As a professional ballplayer, you're supposed to be able to shut that out. But as a human being, in this day and age, I'm not sure you can.
But you gotta believe. In Mookie waking up from his playoff slumber. In Eovaldi shaking the Yanks to their core (or at least going 7 strong). In Brock Holt being every bit as electric as he's been through September.
Most important, you gotta believe that in the end, the good guys win.
Sox in five. Let's fucking go.