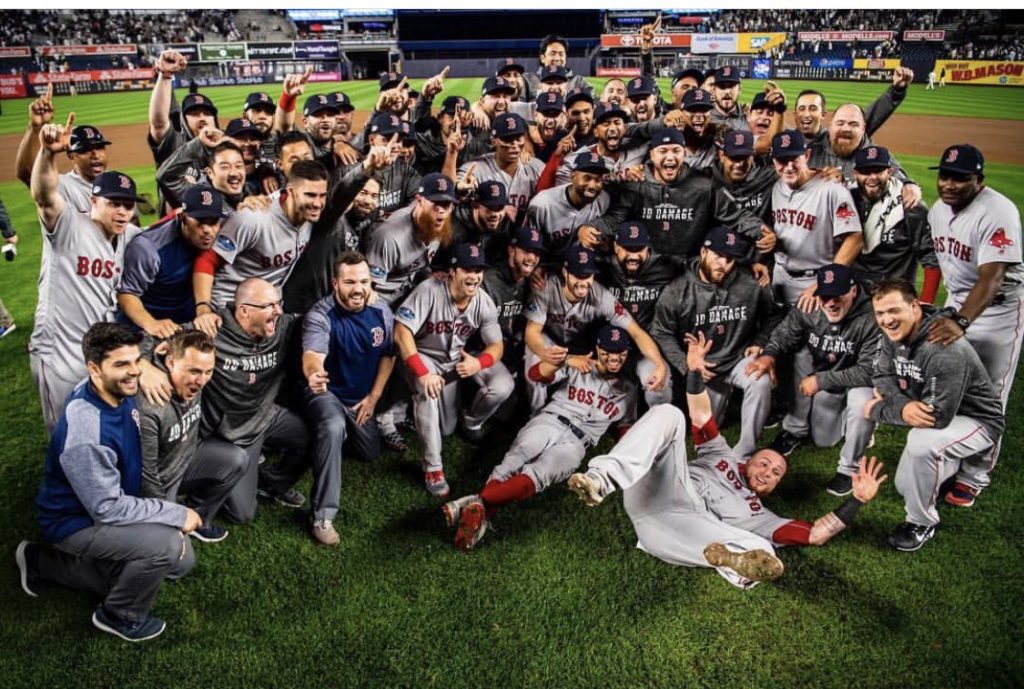 Roughly 24 hours after a 16-1 spanking of the Yankees lulled me into a false sense of security, the Red Sox were back in "ALL HEART ATTACKS, ALL THE TIME" mode, culminating in a ninth inning near-meltdown during which I administered a straight vodka IV, panic-ate 500 pecans and punched imaginary holes in imaginary walls for the duration. When the dust settled, the Sox had finished off the Yankees in dramatic fashion in the Bronx, advancing to their first ALCS since 2013.
There was an ass load of drama and detail packed into that last inning and I'm way past the hallunicatory stage of sleep deprivation, but let's just say that Rick Porcello was a beast, going 5 and giving up just 4 hits and one earned run. He gave way to Matt Barnes and Ryan Brasier who tossed scoreless innings before Chris Sale came in to do Chris Sale things, throwing a perfect eighth. In fact, everything was going according to plan until the ninth inning, when Craig Kimbrel — with the help of Angel Hernandez, who proudly reinforced his mantle of world's worst umpire — did everything in his power to let the Yanks back in. What seemed a 4-1 cakewalk became a 4-3 nailbiter and the game (along with every ounce of my sanity) literally came down to a close play at first that went under review.
It was another example of how nothing comes easy with this bullpen. But in the end, the Red Sox prevailed. And the fans who earlier this week were clamoring for Boston got what they deserved.
So here we are. Last year at this time, we were wondering if we'd ever advance beyond the first round again. Today, we're going to the ALCS. Which starts Saturday night. At Fenway Park.
Congrats to the 2018 Boston Red Sox.