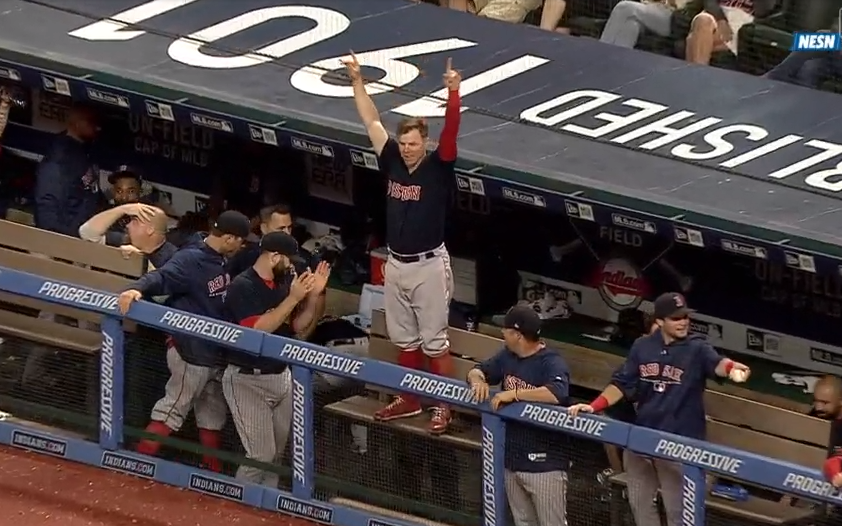 Look, after clinching the division and winning their 104th game last night, I would have forgiven the Red Sox for rolling out a line-up against Cleveland that consisted of Brandon Phillips batting eight times and the Fenway Sausage Guy ninth. And in some ways, it was your typical "give the regulars a breather" line-up, packed with Sam Travis, Blake Swihart, Brock Holt, Steve Pearce, Phillips and Tzu-Wei Lin.
But, amazingly, the B-team Sox gave the A-team Injuns a run, scoring six times after the sixth inning to claim a 7-5 win.
Highlights included first-ever big league home runs for Lin and Travis. Another brief but respectable outing for Chris Sale. Drew Pomeranz did his obligatory "come into the game and give up a run" thing. Oh and the Sox tied for the most wins in franchise history with 105. That means, barring a collapse of epic proportions, the 2018 Red Sox will become the winningest team in Red Sox history. And come at me, grammar Nazis; "winningest" is a word and I've got back-up documentation.
No one seemed happier to see Lin and Travis go yard than Brock Holt. In fact, we may need to step back and give some props to Brock Holt, Cheerleader. Whenever any of his teammates does good, it seems Holt is there with some congratulatory gesture at the ready, whether it's saluting the X-Man…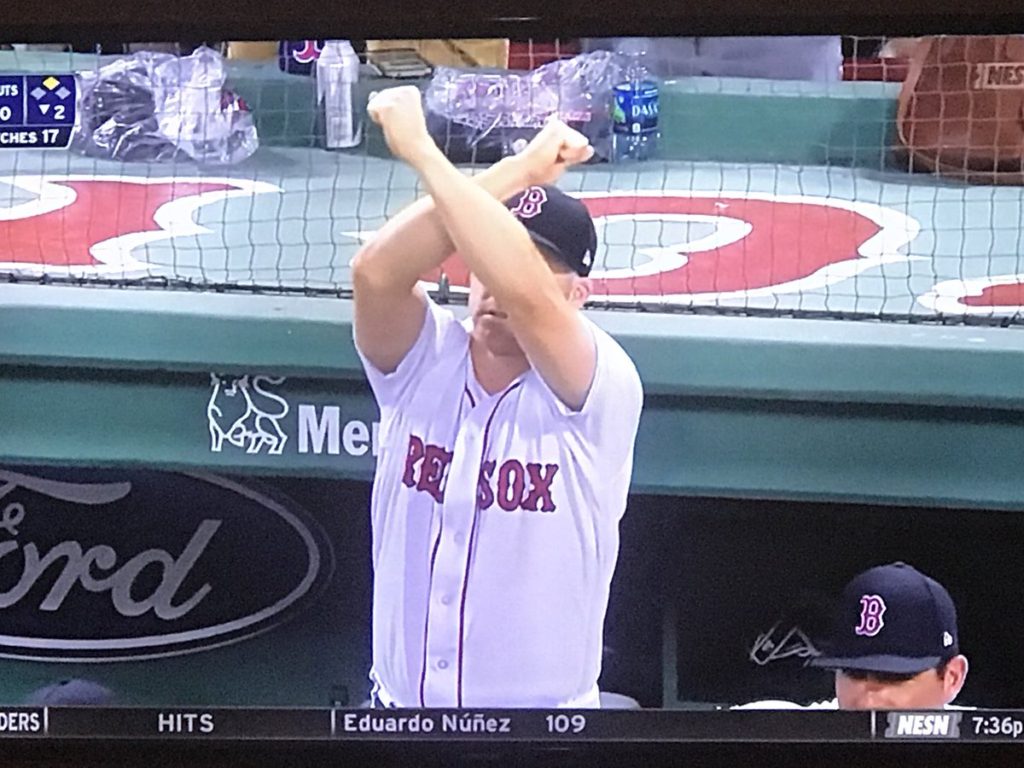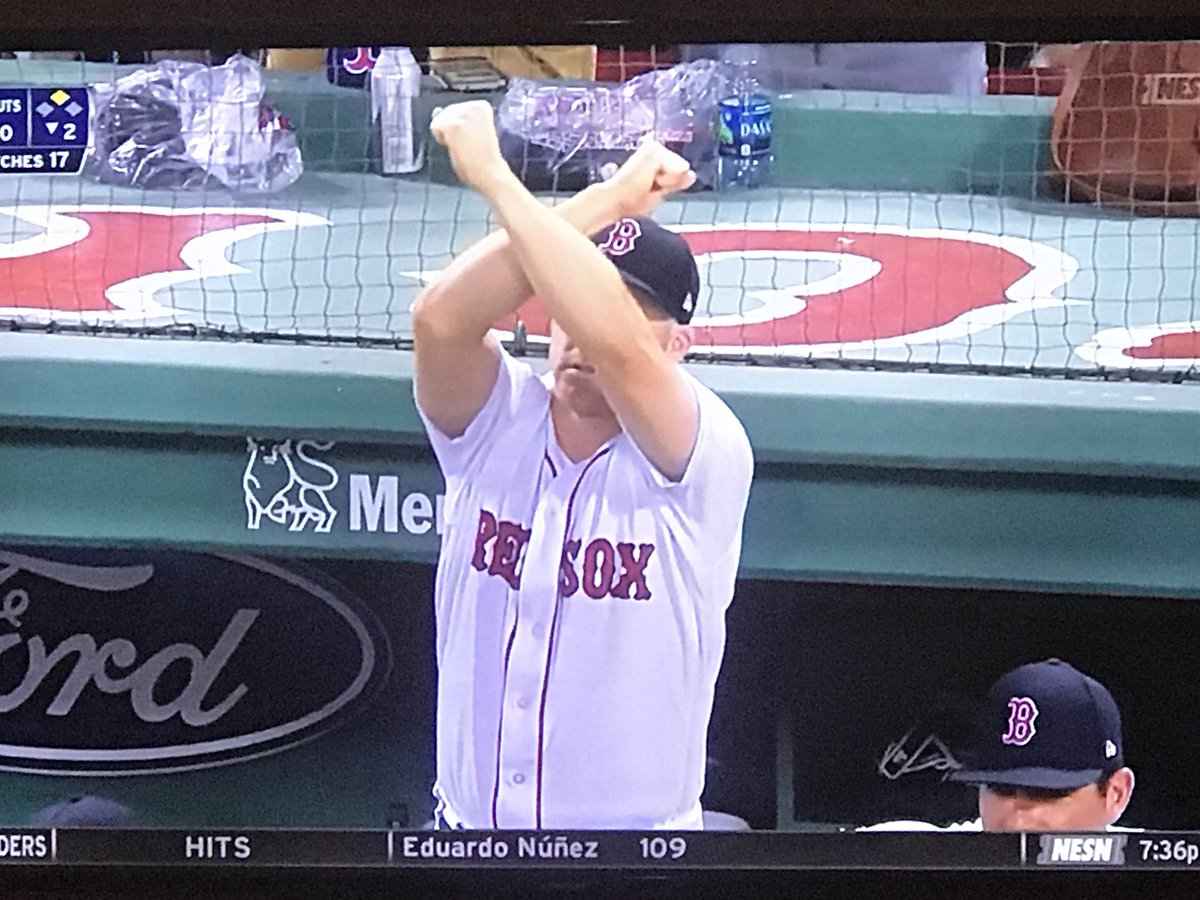 …or continuing his bromance with JD Martinez…
BROCK AND JD ARE FRIENDSHIP GOALS pic.twitter.com/xnhVwkx1oX

— Red (@SurvivingGrady) September 12, 2018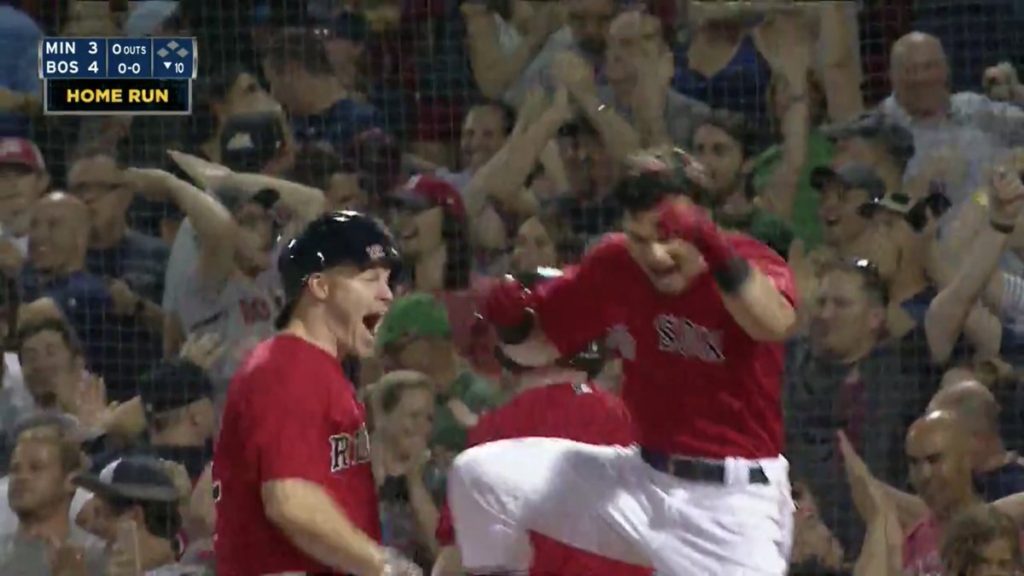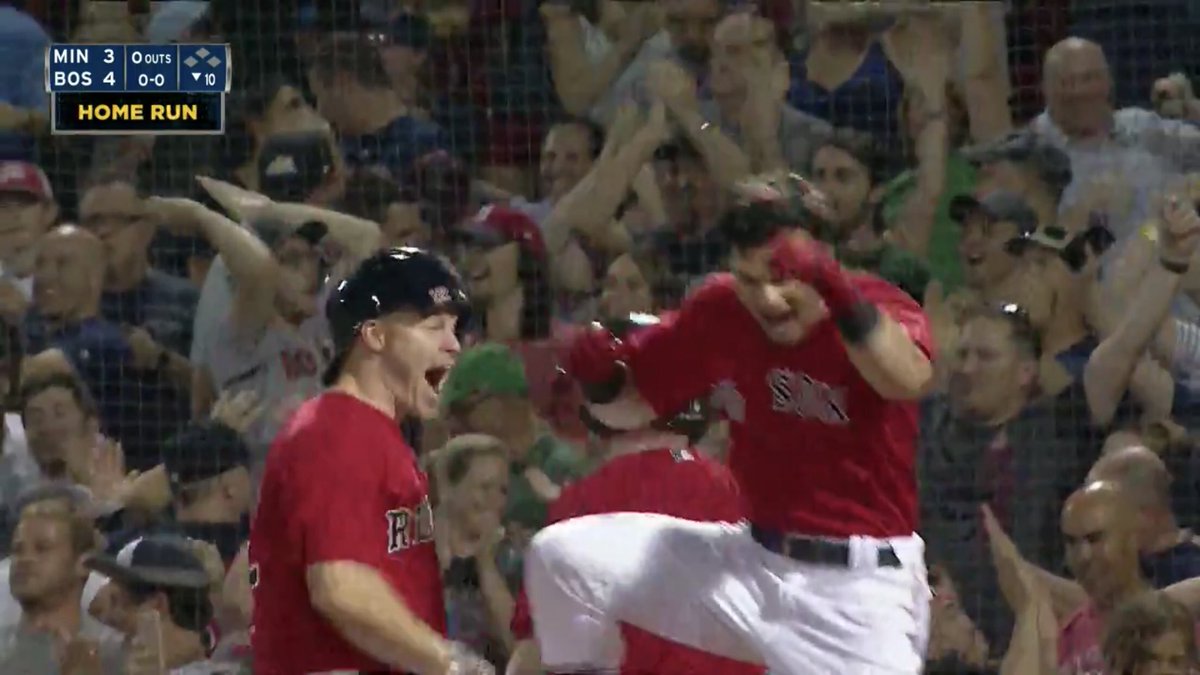 …or gettin down with his man Benintendi.
Last night, the image of Holt standing up on the dugout bench, hands above his head, became the mission statement for the postseason. At least as far as I'm concerned. Give me that fucking Brock Holt energy, man, and we can power an army through October.