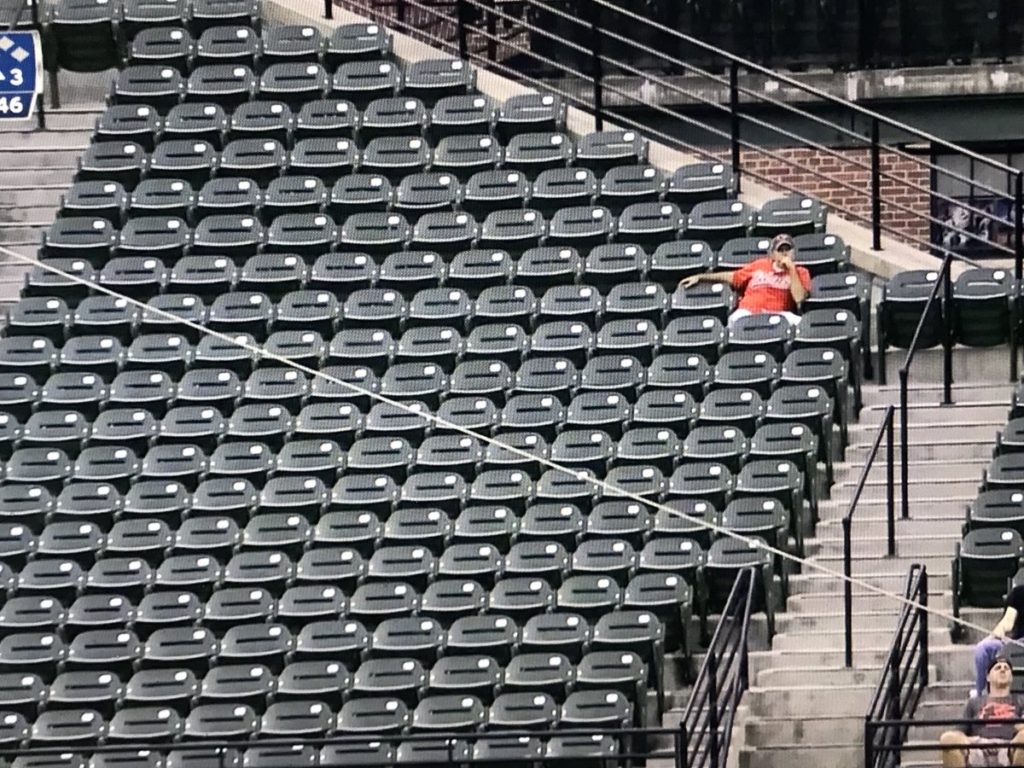 Look, this three game jaunt through Baltimore was supposed to be a joke. The Red Sox juggernaut against an Orioles team that has almost willed itself out of existence, roughly 261 games out in the AL east. So don't blame me for preemptively assigning three "Ws" to the Red Sox' totals, especially after they took the first game handily.
But then a funny thing happened on the way to that three game sweep. Or, specifically, two things happened: Drew Pomeranz and Joe Kelly. Neither one of them could get out of their own way in game two long enough to tame one of the worst line-ups in baseball. As a result, a Red Sox six run assault — which on a good day should be enough to vanquish the hapless Os — went wasted in a 7-6 loss. Inexcusable, you may say. But nature saved the worst for last.
Last night's game featured some early heroics, with Benintendi, Mookie (of course) and JD Martinez (absofuckinglutely of course) all going yard and staking the Sox to a quick 5-0 lead. But then the rain happened. And it kept on happening. And a few hours later a game that probably shouldn't have been started in the first place was postponed. Just like that, in the snap of a finger, the home runs, the lead, the chance to take 2-of-3 from the wretched Orioles was gone. Dissolved into thin air. Like they never happened.
The only bright side? The Yankees lost as well, to the Tampa Bay Rays no less. So we maintain a healthy 5.5 lead in the division (although it burns my ass that a sweep would have put us seven games up).
It all sets the stage for a massively important series with the Yankees at Fenway the first weekend in August. My beer says we shouldn't worry. So I won't.