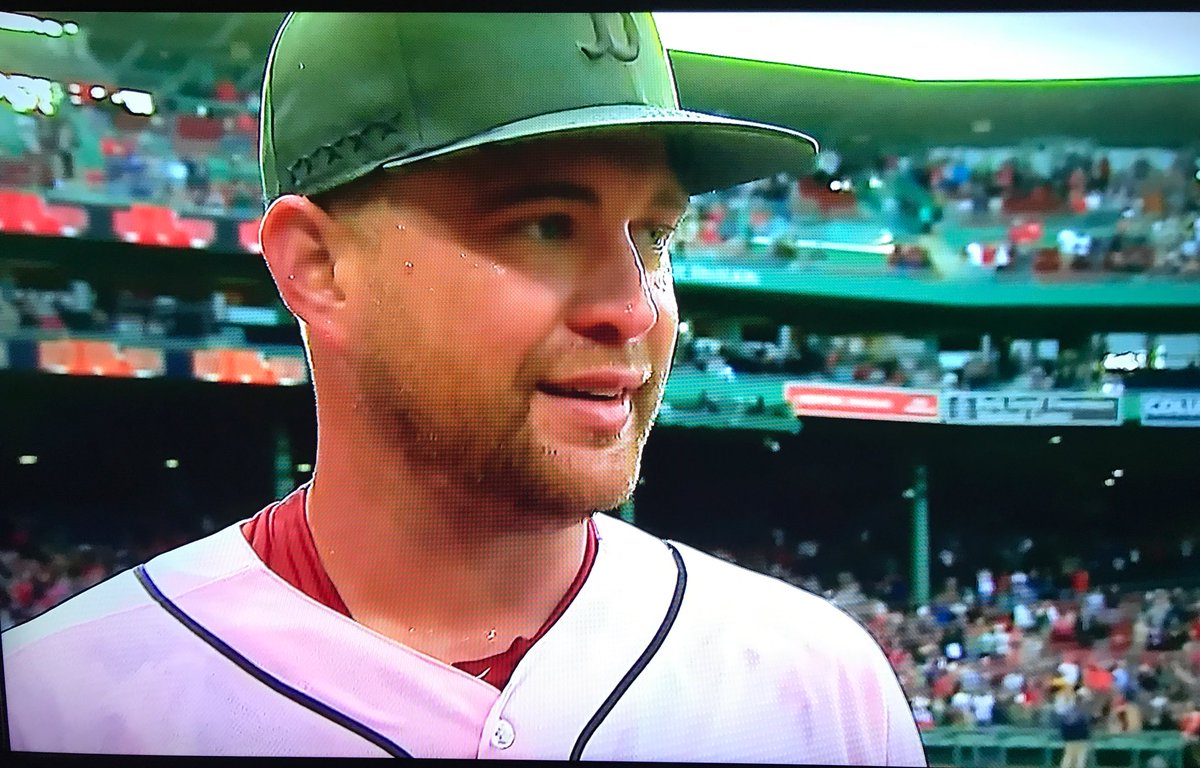 The Red Sox have spent roughly 80 billion dollars on pitching this year, yet one of the most thrilling and gutsy performances of the season came from a guy who wasn't even on our radar in April. Hell, most of us weren't even aware he was still part of the team. But there was Brian Johnson today, plugging his way through a complete game at Fenway, just a short while removed from a bout with anxiety that threatened his major league career.
You couldn't have scripted a better return for Johnson, who made the most of a spot start by striking out 8, giving up no runs on a meager 5 hits, and keeping the win streak alive. By the end of the game, NESN was getting us all weepy-eyed with the constant shots of BJ's dad in the stands, and even the most cynical among us wondered if this might be the type of thing that gets the Sox on a roll.
Let's face it: up to this point in the season, the Sox have been unimpressive and mostly inconsistent. The baseball betting lines would call them mediocre. A .500 team scurrying to stay afloat in the East. But after winning their sixth straight, they're suddenly in second place, breathing down the necks of the Yankees, and looking like world beaters.
And, oh yeah, David Price is set to debut on Monday.
There's been so much good shit going on with the Sox, it's easy to visualize an awesome summer. X is one of the hottest bats in the league. Sale's starts have become must-see TV, Kimbrel has avoided any serious meltdowns, JBJ is heating up. Hell, the only dark cloud on today's win was seeing another Guerin Austin dress get ruined.
Only dark cloud on the day: @guerinaustin's dry cleaning bill. pic.twitter.com/WynhxIO5jF

— Red (@SurvivingGrady) May 27, 2017
Strap yourselves in, folks. June is almost here.