Watching Xander Bogaerts tear through opposing pitchers like a knife through rare roast beef, it's almost improbable to remember that just a couple years ago the front office (and most of the Nation) were questioning his intestinal fortitude to the point that Stephen "Uncle Dirt" Drew was called in to "save the day." The move was a mistake on every level — and it could have sent X on some downward spiral a la Dan Bard or Calvin Schiraldi.
Needless to say, that wasn't the case. X has risen above The Stephen Incident and become one of the most formidable ass-kickers in baseball. He's currently leading AL hitters in so many categories, they're gonna have to invent new ones just to level the playing field. If the stats don't land him a starting gig at the All Star Game, I swear I will booze up and riot.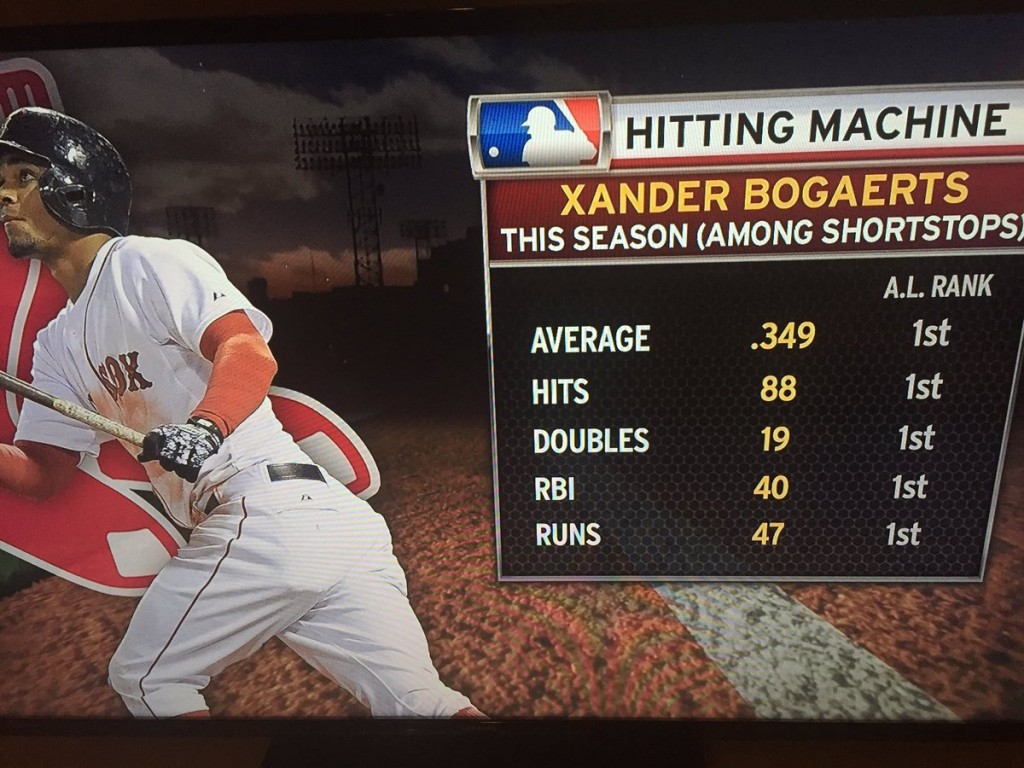 Last night, the X Revenge Tour hit Minnesota, and X did what he's supposed to do against shitty teams: gave them a Buck Showalter-worthy tits pounding: 4-for-5 with home run and four RBIs as the Sox handily whipped the Twinkies, 8-1. It was enough to earn him a star of the game dousing:
Of course, Xander wasn't the only big story last night. Steven Wright, a guy whose name was barely a blip on the radar when the Sox broke camp, won his seventh game. And yes, that's as many as David Price and Rick Porcello, two far-more-handsomely-paid pitchers have accrued. Just to cement the fact that nothing in this world makes sense, Wright also sports the best ERA in the American League, 2.09.
Folks, this is the baseball food chain. The biggest, baddest teams have to feast on the low-hanging fruit. Anything less than a sweep in Minnesota is a giant fail. So fill up the cooler and I'll see you at 2:05.