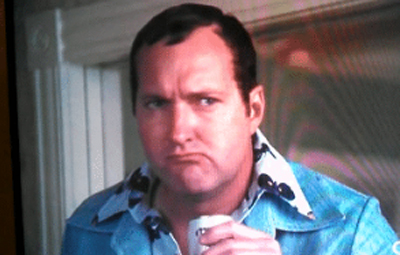 Stop me if you've heard this one before. A Red Sox team flounders right out of the gate, slogs its way through spring and early summer, then, before the All Star break, they start showing signs of life, and get us all hot and bothered for the prospects of a September pennant run.
Actually, that's kind've been the story of the Red Sox for a long time. But I was thinking specifically of last year's sudden, mid-July revival, in which the Sox won 4 of 5 before the break, then came back guns blazing to win four straight after the break. It didn't move the needle all that much — the Sox went from 9.5 out to 7.5 during All Star Break Madness — but it didn't matter. To most of us, it looked like the guys who won the 2013 World Series were back in the saddle again.
We know how that ended. After that four game, post-break streak, the Sox dropped a staggering 11 of their next 13 games, falling 13 games back in the division and generally starting the fire sale.
Is that going to be the story of this year's team as well? Damned if I know. But at least they're making it fun to watch. Last night's win made it four in a row and eight of their last 10. More importantly, the Sox are just five games back in the East, with the first place Yankees coming to town this weekend. As someone who enjoys grabbing the Kool Aid jug with both hands and guzzling it down, I'm happy to point out that a sweep would put the Sox roughly two games out of first place going into the All Star Break.
Does that even make sense?
Look, I know we still have a long, slow climb to respectability. Only one-half of our batting order is producing right now. Our pitching staff could go tits-up at moment's notice. The bullpen is not a bragging point. And Rick Porcello, the guy we signed up to be the anchor of our staff for years to come, just one his first game last night in 470 tries (by my approximation).
But… if Xander keeps tearing it up. If Mookie and Brock continue to impress. If Kelly and Masterson can transform into key bullpen cogs. If De Aza remains De Awesome. If all of these things the Red Sox have done right over the past two weeks are signs of what is to come, then I can't imagine a boring September in our future.
Of course, I've been drinking since Monday…