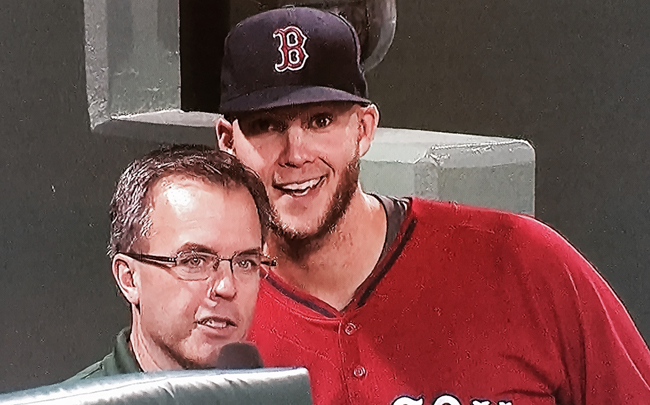 When we signed Justin Masterson in the offseason, we knew we'd be getting a reliable number three or four starter who's good for about 200 innings a year. What I didn't realize is we'd be getting some pretty solid comedy. Earlier in spring training we had this impromptu weather report. Tonight, after the man threw one-hit ball across 5 and 2/3 innings, he punctuated an interview with NESN's Tom Caron by photobombing the goddam thing.
Not sure what it means, not sure I even care. I just know that this is the kind of shit we need to keep things loose in the clubhouse. It might even surpass his "No, I haven't been drinking" face from the post-2007 ALCS clincher: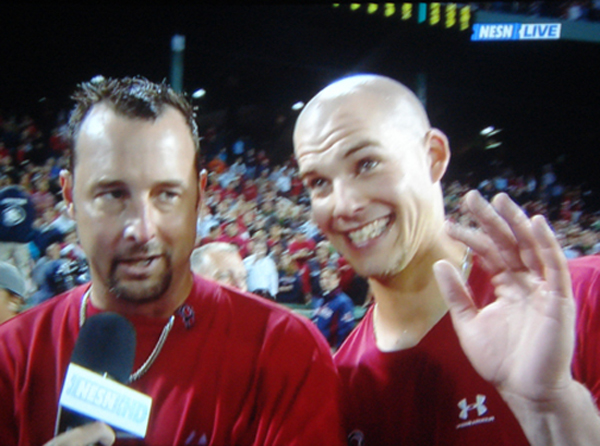 It is with open arms that I welcome part two of the Justin Masterson era in Boston. Open arms, I say.