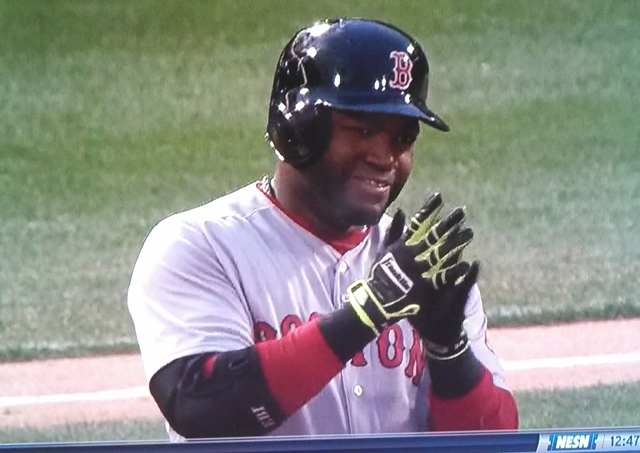 A 3-4 road trip isn't what most defending world champs would aspire to, but last night's 3-1 win over the White Sox gives me a positive outlook for the upcoming Baltimore series at Fenway.
For one thing, Jon Lester was dealing. And when Lester deals you just get the f$%k out the way and let the gentleman do his thing. He took a perfect game into the sixth inning and even though the box score will show he gave up seven hits over his last three innings — not a terribly savory stat — he was on when he needed to be. His strikeout of Dayan Viciedo to end the eighth, with what would have been the go-ahead run on third, was a thing of sheer beauty.
Also, the way the Sox cobbled together the winning runs in the ninth inning, including a key pinch hit from Carp, a Ross double and a suicide squeeze starring Grady Sizemore, was reminiscent of their never-say-die run last season.
Not to mention that crushed home run by Xander. And we gotta lay off the kid for that Twitter nonsense. Imagine the shit we would have seen if Mo Vaughn, Boggs or Jody Reed had Twitter back in the day?
Anyway, I'm pretty damn lousy at predictions, but I've got a feeling that last night's win was a turning point. I see a sweep of the Orioles coming this weekend. And it starts tonight with John Lackey.
You gonna bet against the Lackster? I didn't think so.