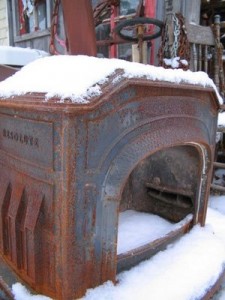 Remember when Theo Epstein went out to Arizona to eat righteous republican turkey, cranberry sauce and pumpkin pie with the Schillings? Remember the Pedro deal? Manny Ramirez? Well, so far this off-season, we've got A. J. Pierzynski and…that's it.
Ellsbury is gone and no matter how fragile or overrated you think he is, those are some pretty big cleats to fill. Right now, the answer is Jackie Bradley Jr. and that's more of a question mark than an answer. The other names being tossed around are Carlos Beltran and Curtis Granderson, to which I say "no thanks."
And what about the perennial question of shortstop? With Drew gone, it's Xander Bogaerts, he of the 18-game major league resume. And do you really want to talk about Mike Carp vs. Mike Napoli at first?
Time for Cherington to start making some deals. I mean, we do want to go back-to-back, right?