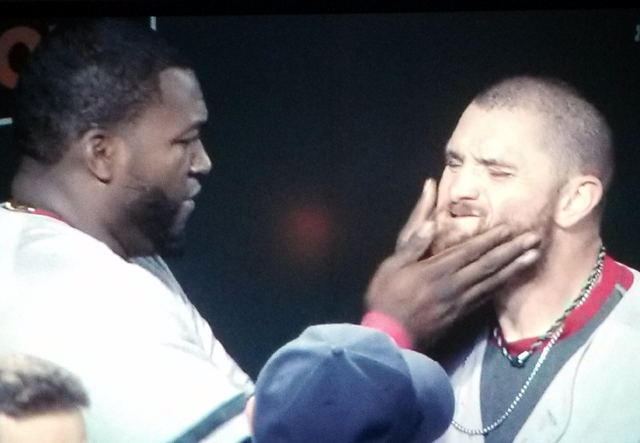 Still trying to secure the best record in the AL, the Sox came into Camden like a team possessed, churning out 12 runs, 16 hits and three home runs.
Even better, Buchholz improved to 12-1 with a 1.74 ERA, making me feel a little less anxious about his postseason prospects.
It was a terrific show–and honestly, I had expected the worst during this final series of the season–and it whittled the "magic number" for home field advantage throughout the playoffs to one measly game. The A's currently have a 3-1 lead over the Mariners in the second inning, if Oakland loses, we'll have that best record wrapped up before breakfast tomorrow morning.
As good as the Sox were, they were still upstaged by the mighty DO and guest commentator Mike Timlin, who offered a brief history of white guy dance moves during the seventh inning. If you've ever dreamed of seeing Timlin demonstrate the sprinkler and the cabbage patch, man, is it your lucky day.