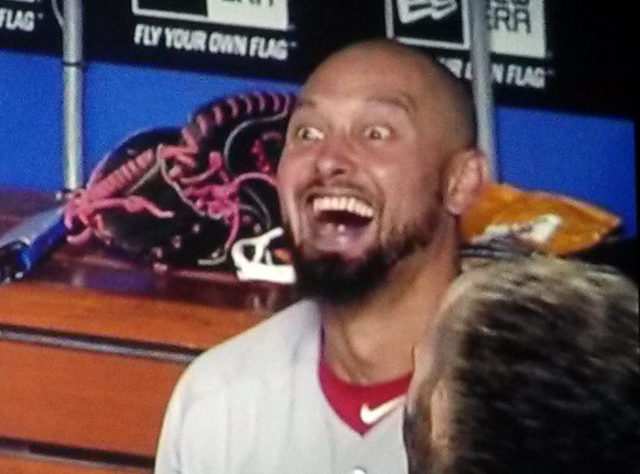 If back in April you told me that come September, Felix Doubront would have the second-best record on the Sox' staff, I would have responded, "WHOA THERE MY FRIEND. I SUGGEST YOU WATCH IT WITH THE MIND-ALTERING SUBSTANCES."
Yet, here we are, at the end of August, and Doubront keeps making things happen. Tonight, he came up huge against the hated Orioles, holding them to 4 hits and 2 runs through six plus and making me think that this pitching staff could tear right through any team we face in the playoffs.
But the big story tonight was the offense. Thirteen motherflippin' runs, with seven of those coming from Shane Victorino. That means the Flyin' Hawaiian knocked in more runs tonight than the Rays, Blue Jays, Angels, Mets, Phillies, Indians, Tigers, A's and Marlins. So he gets a steak sub.
Step one is now complete. Two more to go. And because the Rays blew it in the ninth, our lead in the East is two and a half games.
If you're feeling it, just start jumping. Like Pete: