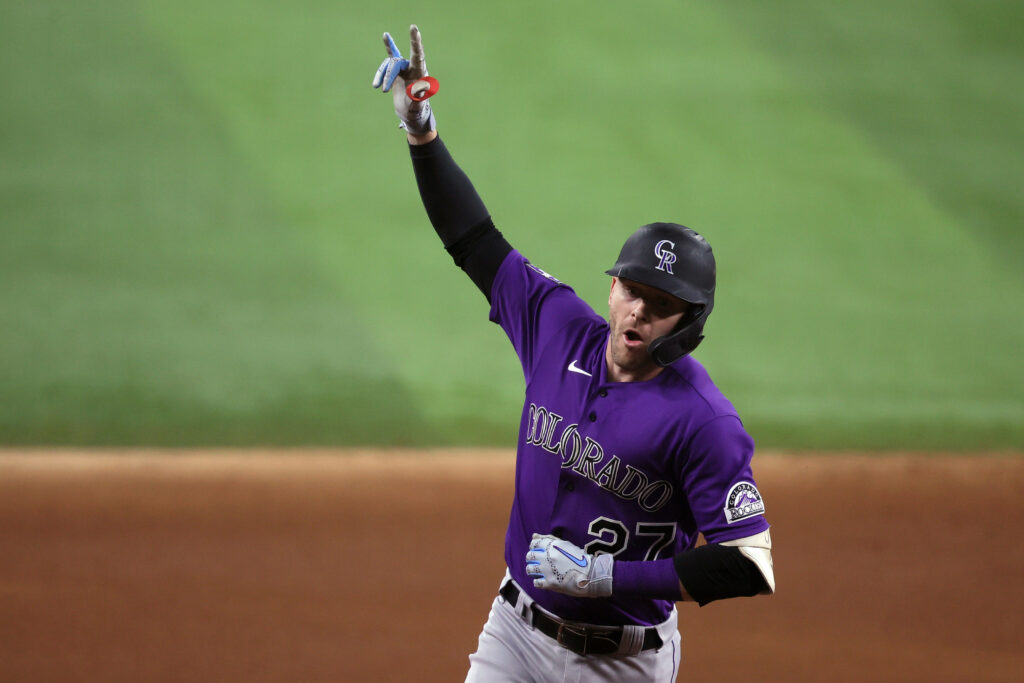 After laying low since the end of the lockout, letting such talent as Freddie Freeman, Carlos Correa, Marcus Stroman, Sly California and "Handsome" Pete Sullivan sign elsewhere, the Red Sox finally made their big pre-season move, picking up shortstop Trevor Story for a whopping six years at $140m. With Story (allegedly) set to play second base while Xander remains at short, the Red Sox now have what I will pretty much consider the best defensive infield in all of baseball and possibly the entire galaxy. Despite the fact that you can't spell "Trevor Story" without "errors," I am 352 percent convinced that the days of anyone getting a hit up the middle against the Red Sox are over.
That sad, while the Story signing makes us happy, there are a few more things we're hoping Red Sox ownership can pull off to launch us into the stratosphere. Our demands are simple:
Extend Devers and Xander. This is a no-brainer. Unless company policy is to replicate the Mookie Betts formula of building exceptional homegrown talent then casting them out when they're old enough to fly, locking up X and Raffy just makes sense. Nerds with slide rules and computer charts will say things like, "why tie up so much cash in these two when you can find suitable replacements with good WAR, RIPPP, SLAAAP and KLATTU?" To these sad fuckers I say, "screw that." In X and Raffy we've got two good players who are actually good people: stand up guys you want in the clubhouse. If we learned anything from the Kevin Millar era, it's that chemistry counts.
Build a suit of armor for Chris Sale. I'm not saying that our fortunes hang solely on Sale's slender frame, but if he goes down for an extended period of time, we lose one of the most critical weapons in our arsenal, and certainly our best starting pitcher. He's already set to miss the start of this season with a rib injury, and seeing as how staying healthy really hasn't been his "thing" since his contract extension (and that he's unlikely to opt out of his contract at the end of the season and lose $55m), it may be time to fit him for a bubble wrap suit and keep him safe for the late-season pennant run. The fire and brimstone he brings to the mound cannot be under-estimated; if he ends up being relegated to our best trade deadline "acquisition" for the rest of his stay, we could do worse.
Pick up another arm. See above.
Give us the "Best of Remy" every home game. I'm sure you're planning some sort of memorial event or "Remy Night" for the 2022 season. But the man's legacy practically demands a year-long remembrance. Jerry's given us decades of content; let's celebrate his memory by injecting him into every 2022 home game. Give us some clips on the video screen between innings. Kick off every night game with "Buenos Noches, Amigos" blasting through the Fenway sound system. Use his unmistakable pronunciation of "Xandah Bogahhts" to introduce X's first at-bat of the game. You have some handsomely-paid marketing brains at your disposal; get them on this, pronto.
Two dollar beers. Don't ask questions. Just do it.