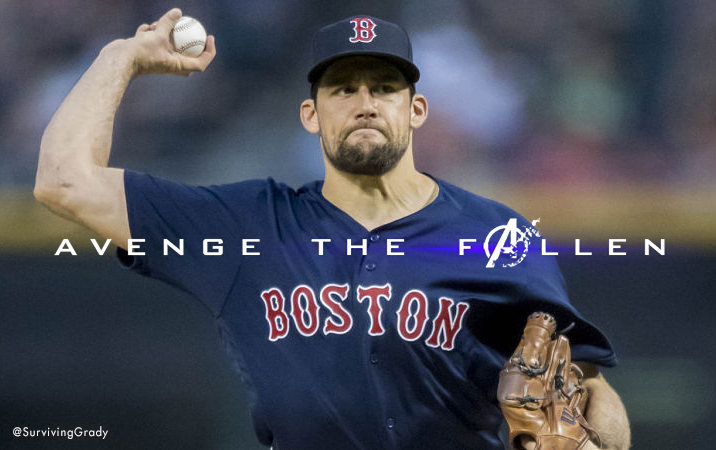 When the Baseball Gods decide to kick you in the nuts, they usually do a pretty good job of it. Case in point: the Red Sox, already owners of the worst record in the American League, found out today that they'll be losing Nathan Eovaldi to the 10-day DL with "loose bodies" in his elbow.
My Aunt Ruth had a "loose body" but all that really meant was that we had to keep her away from the college kids' table at Thanksgiving, especially when she'd been drinking. In Nate's case, it's a little more ominous, especially after reading MLB.com's suggestion that his issues might run deeper than anything that can be rectified in 10 days, possibly requiring surgery.
This is not good news. In fact, with Chris Sale shitting the bed on the regular in 2019 and the Sox already struggling to find their groove, losing Nate for any length of time could keep the team permanently lodged in the cellar. On the bright side, it gives the team something to rally behind. If we can't get our asses up for Nate, why do we even put on the uniforms. And you're damn right I said "we." I invest so much of my mental health in this team, I'm practically a part owner.