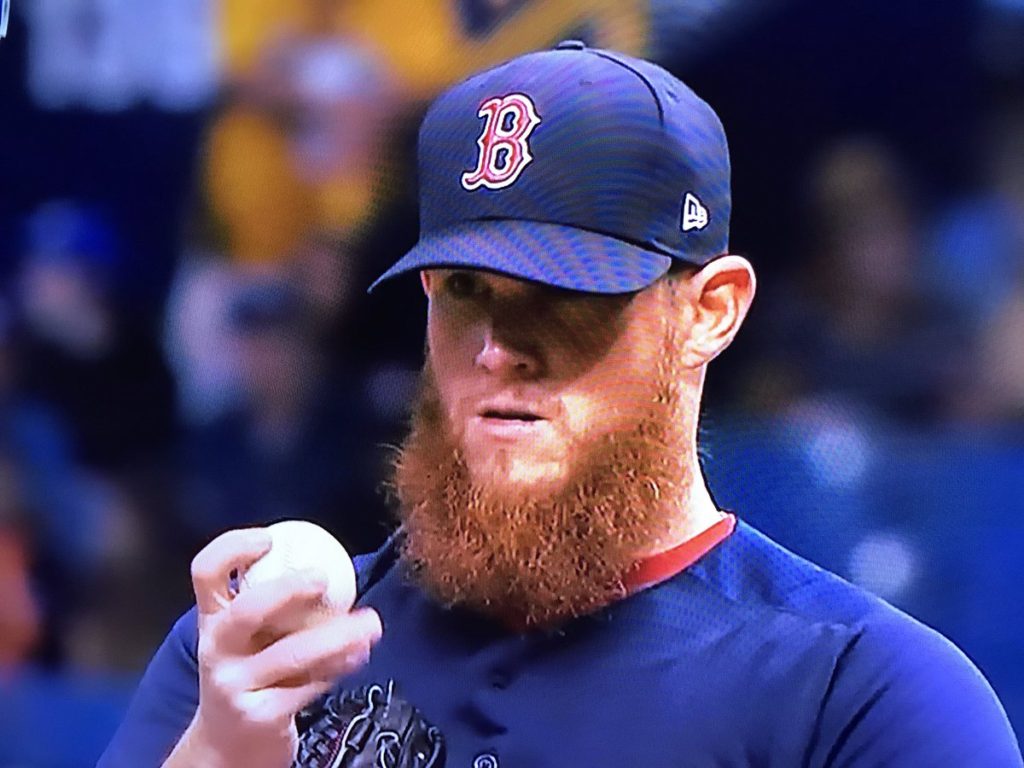 Part of our rights as Red Sox fans is the ability to think all hell's breaking loose one minute, and jump on the World Series bandwagon the next. This was the past 24 hours, as the Sox dropped their opening day game against the Rays in an horrific eighth inning meltdown, unleashing torrents of internet rage on Joe Kelly, the bullpen and Alex Cora's drycleaner, only to bounce back tonight with a gem of a game that featured stellar performances from two of our most valued 2018 weapons: David Price and Craig Kimbrel.
Price was nails on nails, giving up just four hits and striking out five through seven. In fact, if you take away anything positive from these first two games, let it be that over 13 innings, Price and Chris Sale gave up a combined five hits and zero runs while striking out 14. After Price came out and Barnes worked a scoreless eighth, all eyes turned to Kimbrel, who was last seen unable to hold down the Astros in game three of the 2017 ALDS. That taste of failure may have given him a little extra fury, because he came out like a man possessed, striking out all three batters he faced and sporting a beard that made him look like an Irish Hillbilly. This wiry orange mess instantly recalled every character from every Rankin Bass Christmas special and the very sight of it will likely scare opposing batters shitless. Luckily, Guerin Austin had no fear.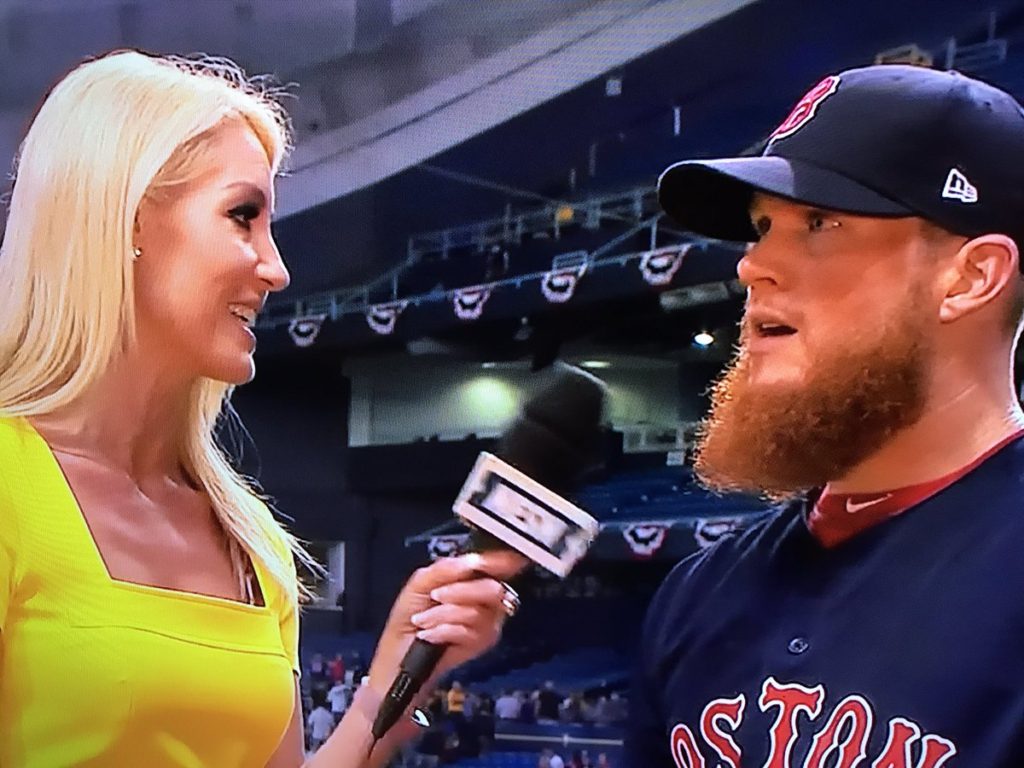 The other story of the night? Xander Bogaerts continued his torrid hitting, smacking two doubles and pretty much locking himself in as the 2018 AL MVP. He's even got himself a fucking dance move:
If this is the new thing I'm down with it pic.twitter.com/sL3ZW5L6PJ

— Red (@SurvivingGrady) March 31, 2018
It was a good night for Alex Cora's first win. A good night to be a Red Sox fan. A good night to put some money down on this pitching staff. In fact, I'll call it now: Rick Porcello's gonna throw a no-hitter tomorrow, then take your mother out for a nice seafood dinner and never call her again. Let's roll.