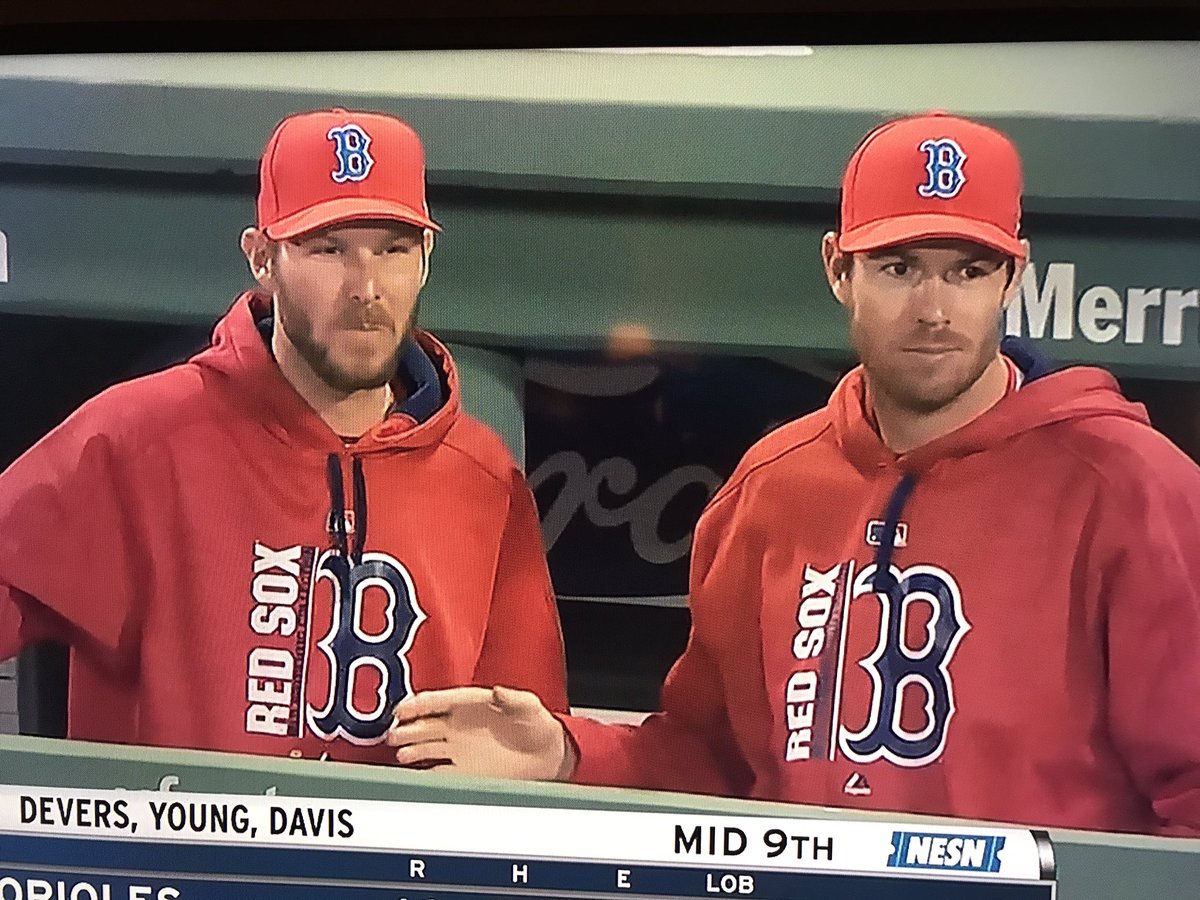 I don't care about your stats or facts or "wait till late September" or detailed powerpoints and sabermetric bullshit backing things up. All I know is that this morning, right now, Doug Fister has been more valuable to the Boston Red Sox than Sonny Gray has been to the New York Yankees. And this is amazing, because when the Sox acquired Fister, I assumed it was part of a prank or some elaborate social experiment to form the basis of a new Tom Werner sitcom. I didn't expect the guy to make 55,000 Yankees fans shut up as he dropkicked them back a game in the AL East race.
But my eyes know the truth. They tell me that last night, with the Yankees looking to close the gap between themselves and the Red Sox, New York's latest shiny toy went tits up, surrendering three home runs including one to noted bunter Eduardo Nunez. Meanwhile, a guy whose value to our team could best be labelled "suspect" one month ago pitched like the bastard son of Pedro Martinez and Chris Sale, confining the Yankees to four hits and one run through seven.
So, to recap, Sonny Gray, whom the Yankees acquired to help them win big games down the stretch and catch and/or surpass the Red Sox, was soundly beaten by Doug Fister, who seemed slotted to be little more than a placeholder/innings eater/guy whose last name would conjure a million amusing headlines. Who knows how things will shake out in October. But I live in the now. Right now, the advantage goes to the Red Sox.
Oh, and Eduardo Nunez didn't bunt, he just went yard.
"OKAY I WON'T BUNT." pic.twitter.com/3Ao9gBnKcG

— Red (@SurvivingGrady) September 1, 2017
Cy Pomeranz goes this afternoon in the Bronx, and damned if I don't smell a 6.5 game lead for dinner.