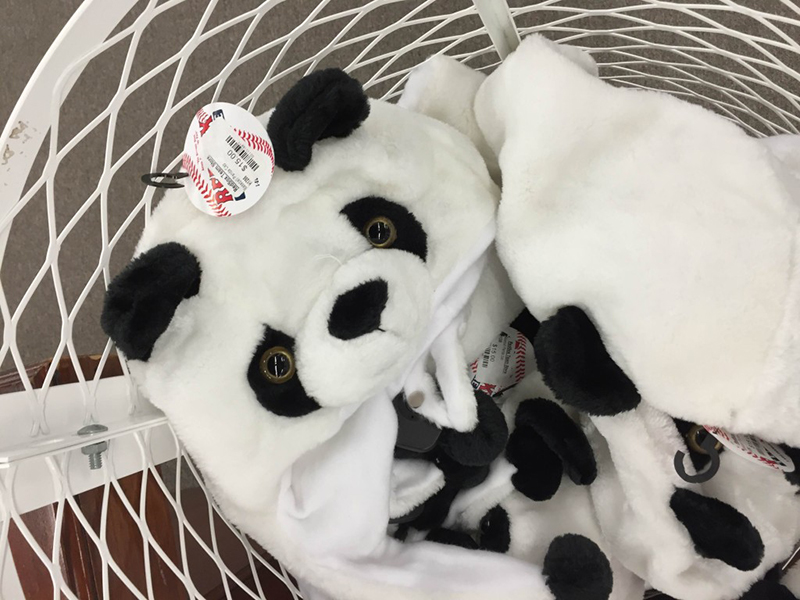 In my lifetime, the Red Sox have made some very good signings. Manny Ramirez, Josh Beckett, Pedro Martinez, Chris Sale… all of them paying significant returns on the investment. The Sox have also made some insanely shitty signings that seemed like a good idea at the time. Carl Crawford and Adrian Gonzalez immediately spring to mind as examples of these. Reaction was almost overwhelmingly positive across Red Sox Nation when they were announced, but later, as things unraveled, we recognized them for the bad purchases they were.
The Pablo Sandoval signing is an entirely different beast: a signing motivated purely for PR and marketing purposes. With folks like Garin Cecchini showing promise in Pawtucket and Brock Holt in the fold, we weren't exactly hurting for candidates for the third base gig. And Sandoval himself was never really a mighty bat or defensive juggernaut. Sure, he was a post-season monster for the Giants, but paying over $100m for a guy whose rotund physique made him a liability seemed a bit crazy.
So why sign him? Hat sales! Souvenirs! Commercial possibilities! The Red Sox even went to far as to trot out a guy (or girl) in a panda suit during his signing presser, driving home the fact that for the next five years, Pandamonium was the official disease of the Boston Red Sox. In 2015, Pablo did pretty much what anyone with even casual knowledge of his stats would've expected him to do: hit an underwhelming number of home runs, spent quality time on the DL and had the second-worst average of any of the team's eight starters, bested only by Mike Napoli who hit .207 to Panda's .245. He then spent 2016 on the DL and came back in 2017 with the alleged fire of a man in shape and determined to win his job back, only to hit a paltry .212 across 32 games.
But now, it's all come to and end, as the Red Sox today finally DFA'd Pablo Sandoval, admitting that things just aren't gonna get any better. And no doubt quietly making plans to torch 15 warehouses full of panda hats.
I mentioned Crawford and Gonzalez, and as tragic as those signings turned out to be, the Sox were able to unload them to the Dodgers and somehow convince them to take on some of their contracts. No such luck with Sand Oval, as reports indicate that the Sox went knocking, but found zero takers.
So let's just go ahead and call this one the worst Red Sox signing of our lifetimes, the evil-twin opposite to the Tek and Lowe for Slocumb deal, and focus on winning the East. Godspeed, Panda. Enjoy your wealth. And thanks for the one lone highlight of your Boston tenure.