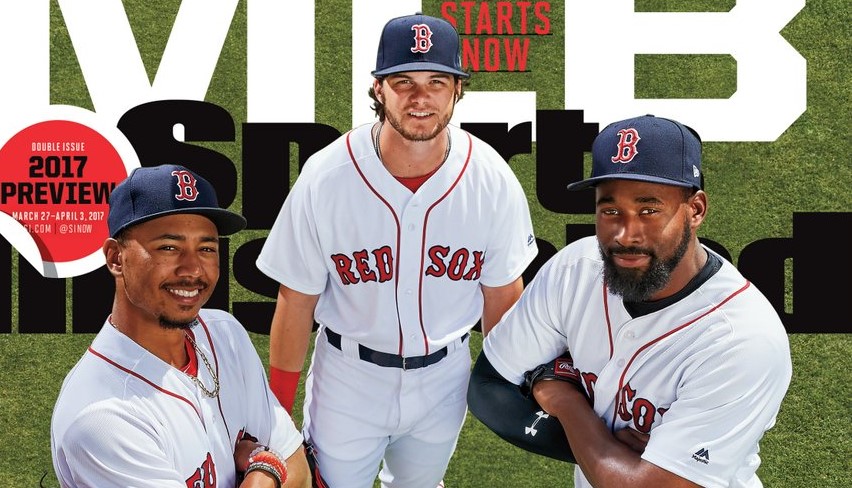 I picked up the latest SI, which features the Red Sox' 2017 starting outfield on the cover. And as I donned the protective suit to add this issue to my airtight vault of collectible Sox magazines, I found myself getting a bit nostalgic for the old days. The days when a Red Sox player on the cover of a national magazine sent my young fanboy heart through the roof.
Through the years, the Sox have graced the cover of Sports Illustrated a shit-ton of times, and I'm honestly too lazy to look it up. But on the occasion of this latest appearance, I felt compelled to go back through my collections and identify what I feel are the best of those covers. So here we go.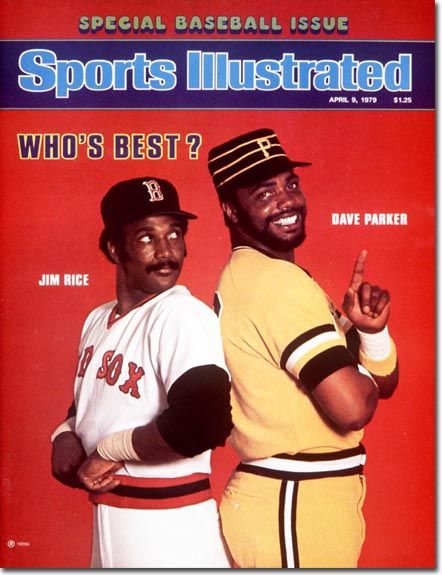 10. Jim Rice: I'm biased, because this was the first SI issue I ever owned. But I will always be impressed with how Dave Parker dwarfs 6'2, 200 pound Jim Ed. Looking forward to the next chapter in this long-time rivalry at Fenway Park on Opening Day.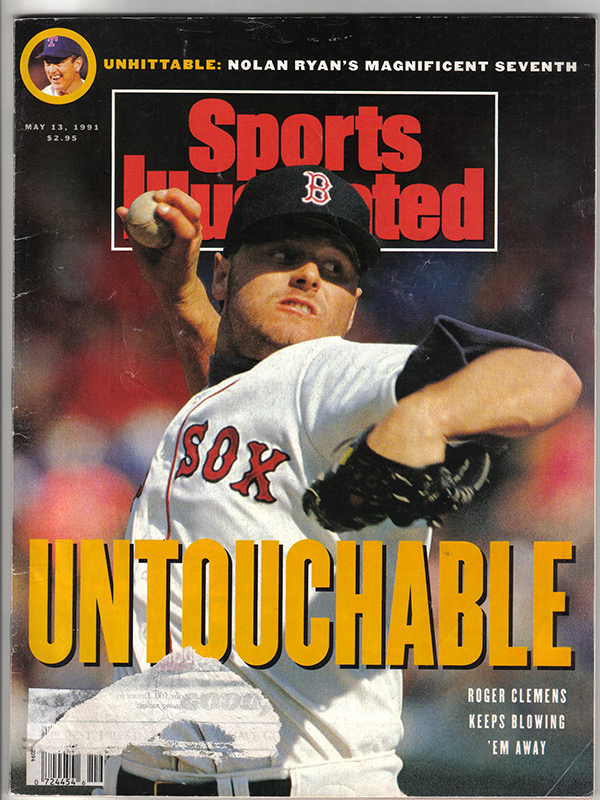 9. The Rocket: Before there was Pedro, Roger Clemens was the guy who was making batters look foolish and getting us all hot and bothered for the possibility of a World Series title in Boston. This cover captures the full glory of his badassery.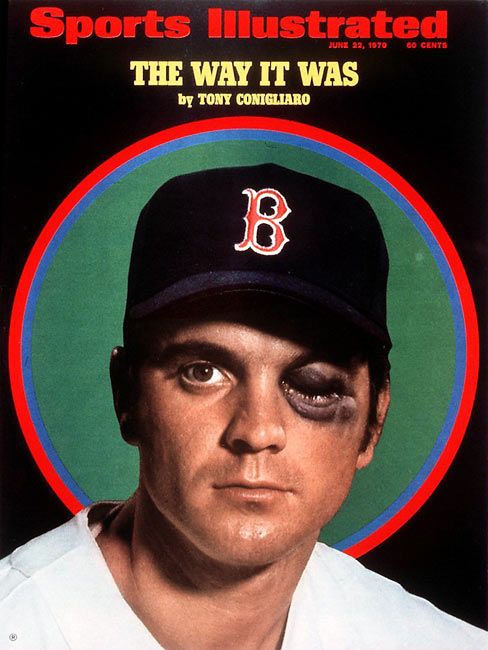 8. Tony C. He was before my time, but this jarring cover photo remains a stark reminder of how everything can change in an instant, without warning — in life and sports.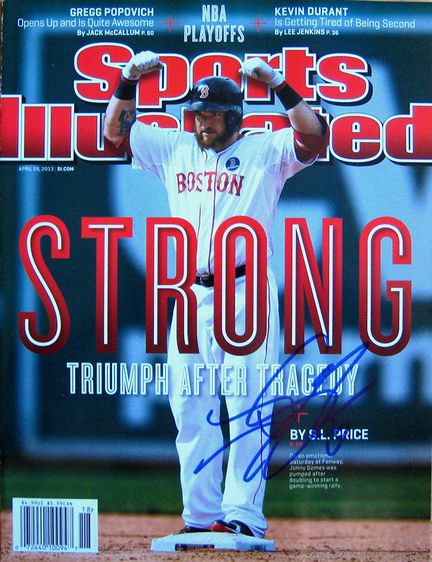 7. Jonny Gomes: One word: iconic.
6. Pedro Martinez: I remember loving this cover so much, I bought the poster version. And coming into the 2000 season, even after the Red Sox were quickly vanquished in the 1999 ALCS, the optimism was infectious. Sadly, they didn't even make the postseason. But my drinking was never stronger.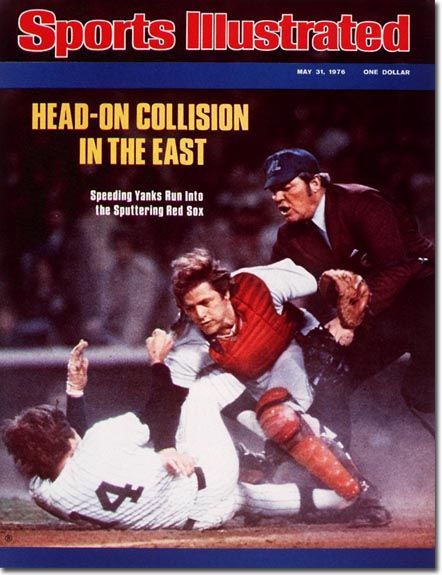 5. Carlton Fisk: As a kid, I had a copy of this one, too. And it gives a good glimpse into the classic Sox-Yankees dust-ups of the 70s, which usually featured Pudge sticking his cleats up someone's ass.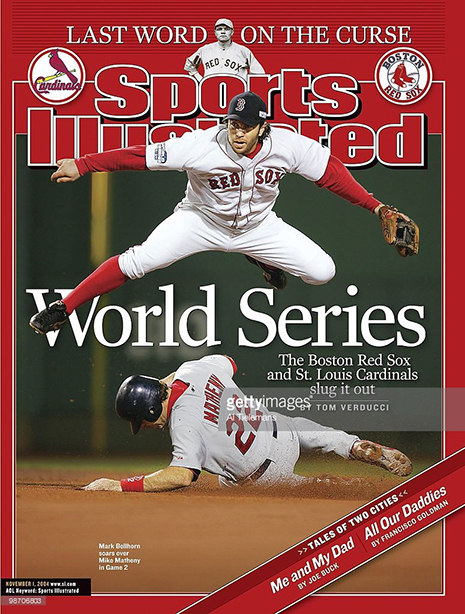 4. Mark Bellhorn: Not just a great memento of the greatest Red Sox season ever, but also a fine tribute to the cult hero and casino legend of that team.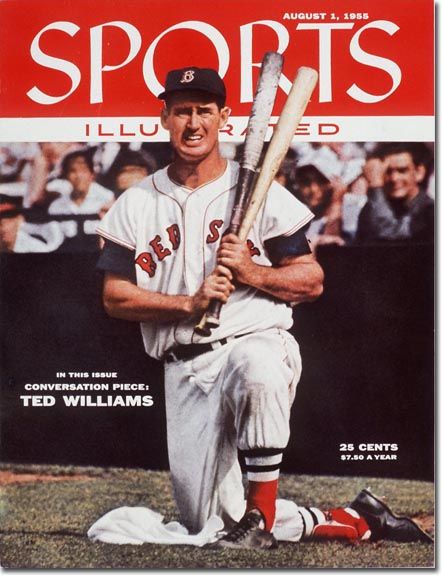 3. Ted Williams: Any list of top ten Red Sox SI covers without Teddy Ballgame is incomplete. So there.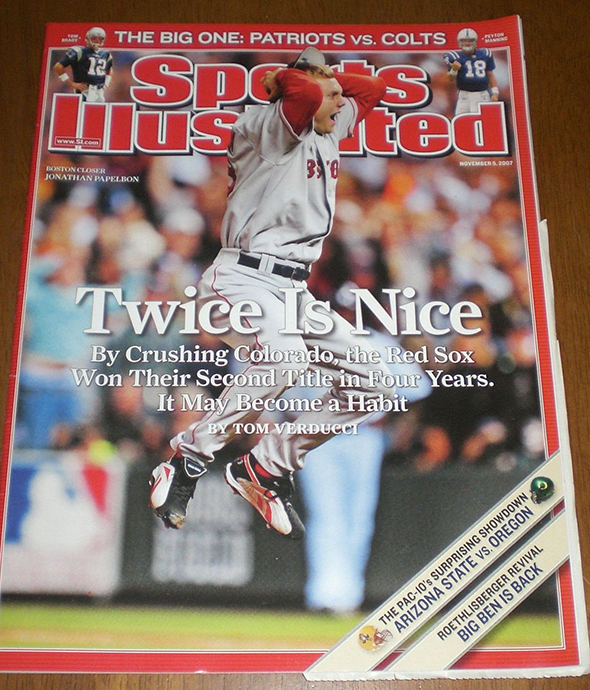 2. Jonathan Papelbon: Say what you will about Papelbon, his hijinks were a big part of what made that 2007 season so memorable. All this cover is missing is a Bud Light box hat.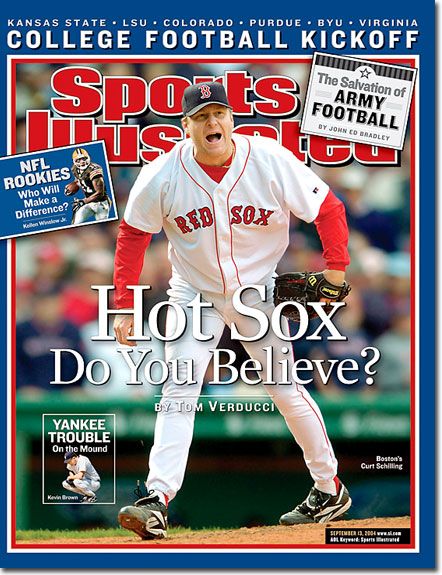 1. Curt Schilling: Still, without question, my favorite Red Sox SI cover ever. I have the poster in my home office. I have the poster in my office office. Someday I'm getting it tattooed on my back. Every beer, tear and scream from that season is encapsulated in that shot of Big Curt stomping off the mound. And I fucking love it.
Honorable Mention: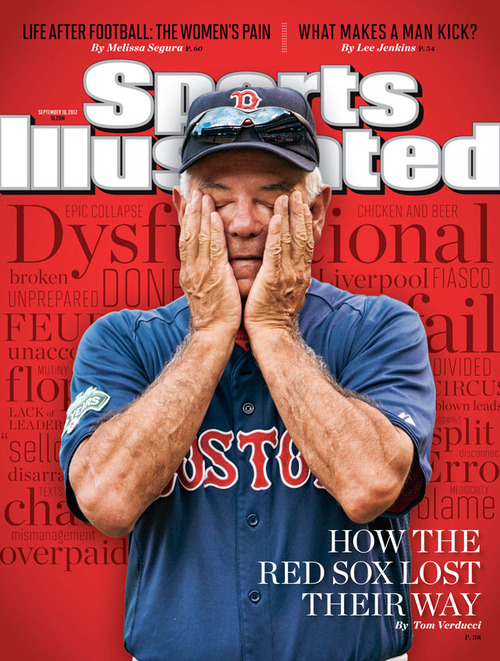 Bobby Valentine: It's not exactly an era any Red Sox fan will look back on longingly, but this cover perfectly captures what we were all feeling — fans and players alike — as the Bobby V-led Sox circled the toilet in 2012.
Oh, and then there's these two future showermates: