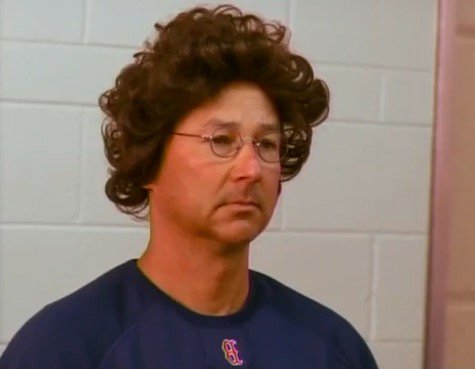 The Mighty Terry Francona will be heading to the World Series again, this time with the Indians, which is one of the teams he helped us step over in the 2007 ALCS. For Boston fans who drink a lot and are me, it's a bittersweet thing. If I was running Yawkey Way, I would have signed Teets on as "manager for life" based solely on his willingness to don a wig for that NESN commercial a few years back. Also, that thing he did with the two World Series victories didn't suck.
The fact that during his Red Sox tenure Tito managed to keep all the disparate personalities, egos, straight-up lunatics (Taravez, Millar, etc) and grossly expensive missteps (Reneteria, Cameron, etc) in line and focused on winning says a lot about the guy's character. Under his watch, we made it to the playoffs five times — more than any other Red Sox skipper. Tito-bashers will say that a trained chimp could have done it with the bank-busting talent ownership assembled for him through the years, but I'm betting Francona's easy-going, tea-swillin' ass had a lot more to do with it than we think. And, with all respect to John Farrell, I'm not so sure we can do much better.
Personally, I want to thank Teets for playing a significant role in saving me from a downward mental spiral that began sometime in October 2003. And if the Cubs make it in, I look forward to a grand rematch of the managers from the epic 2008 ALCS.