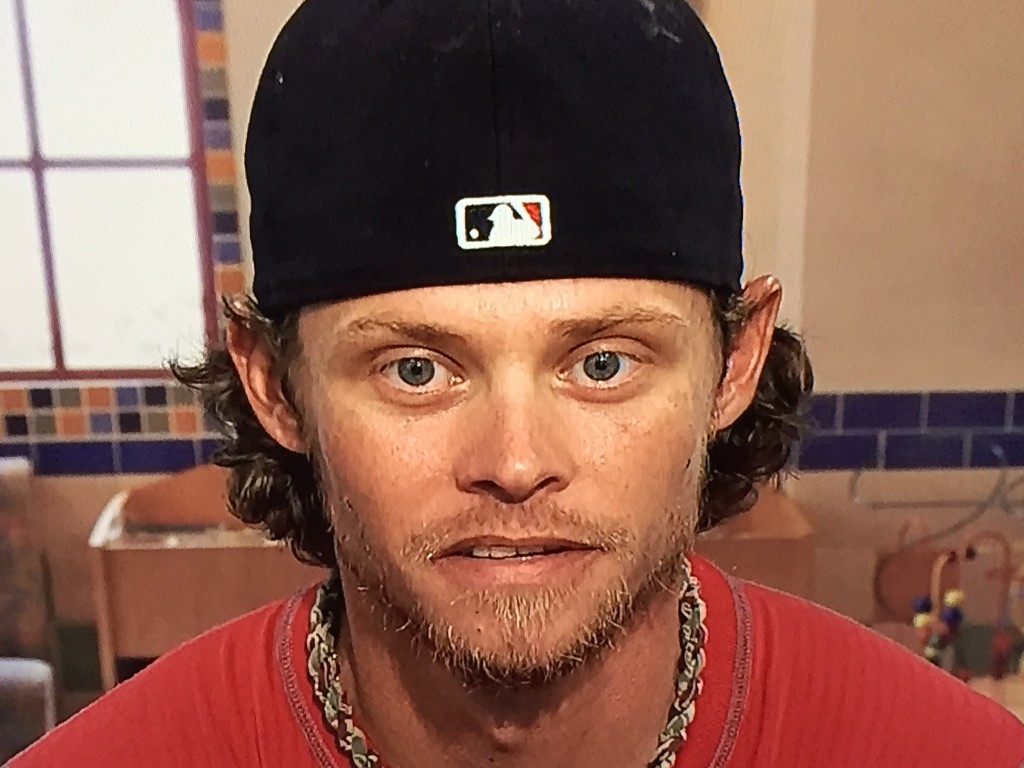 This is life as a Red Sox fan. One day, they're bums and has-beens, the next, they're world beaters. All I know is that on Sunday, I witnessed one of the saddest Sox games since Lee Smith made his Fenway debut and promptly coughed up a long ball to the first batter he faced. It was a loss of staggering proportions, enough to prompt Red Sox ownership to make "official statements" about how "everybody's job is safe" and begging fans not to head down Yawkey Way with pitchforks and torches.
Last night, they righted the ship and got the win. And it was an impressive win, with Clay Buchholz being simply brilliant, holding the Twins scoreless through eight, and Koji slamming the door in the ninth. The Sox actually got a hit with a runner in scoring position, too, when Rusney Castillo knocked in Xander Bogaerts in the seventh.
The only heart-stopper came in the eighth, when Aaron Hicks sent a screamer out to right that I was convinced was going into the bleachers. But Rusney made a snare against the bullpen fence and I didn't need to kick my beers. Night saved.
After a wretched road trip, last night's game was a reminder that as horrid as the Red Sox have played, they're one hot streak away from leading their division. Some may say that's like having the finest suit on the Titanic. But I'll take whatever we can get.
Also, how cold was it at Fenway last night? JUST LOOK AT XANDER'S BREATH:
Speaking of Xander, I know I say this a lot, but I love watching this kid play. Last night, he had another two hits, one of them a double that-just-missed-a-home-run, at least from my ideal vantage point on a couch roughly 5 miles from Fenway. X is hitting .281, which is the second-best average on the team, just a few points below Pedroia. He's still prone to streakiness, yes. But he looks so much more relaxed this year at the plate and in the field. I'm rooting for him, and I just hope the front office doesn't view his recent success as simply making him more desirable trade bait.
Two games today, people. Gotta take two. Gotta keep the World Series train rollin.