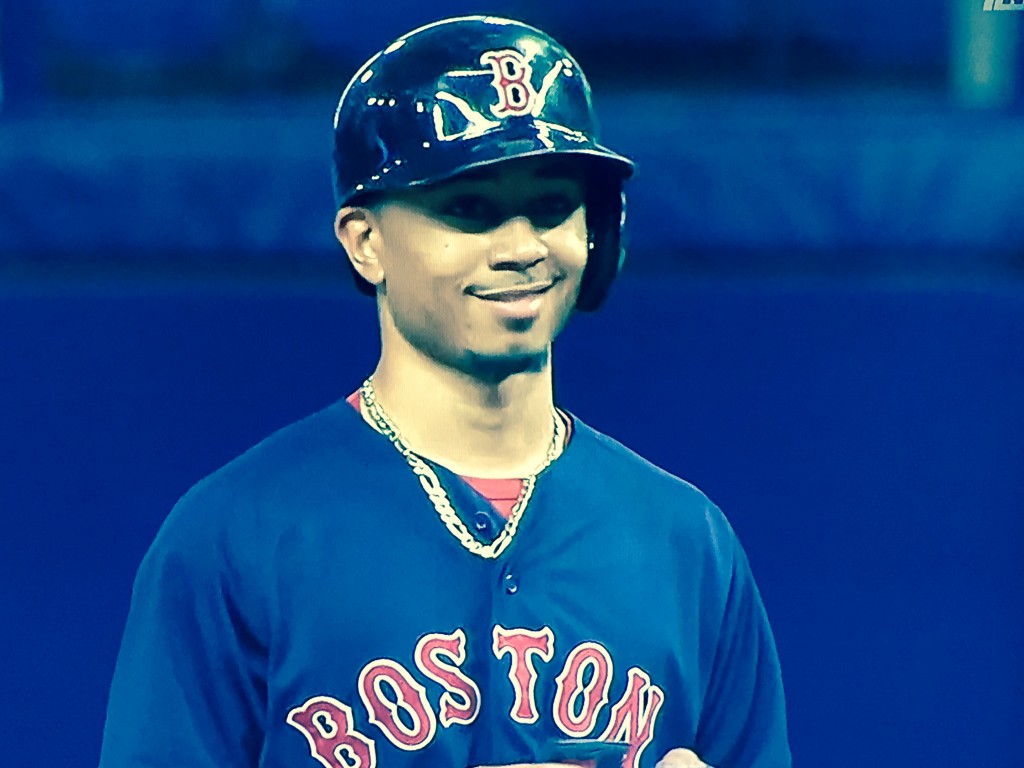 Last night, something truly wondrous happened: Multi-millionaire Rick Porcello took the hill for the Red Sox and we didn't lose. Rick did do his best to keep the Rays in the game, however, generously allowing them to tie the game after the Sox clawed out an early lead thanks to runs driven in by the likes of Jackie Bradley Jr and Alejandro De Aza. The game ended up going into extras with the difference being a Mookie Betts double and Brock Holt single to put us ahead in the tenth.
Some key highlights of last night's game:
Every member of the Red Sox' line up had a hit. Holt had two.
JBJ had another hit and is now 3-for-7 since his return; I like having the guy around and hope he's here to stay.
The Law Firm of Layne, Tazawa, Breslow, Ogandi and Uehara held the Rays scoreless through four innings, with Alexi getting the win.
The Sox won the first game of their road trip against the first place team. I'll drink to that.
And my personal favorite, Mookie Betts forgot the starter during his post-game interview. Although conspiracy theorists could argue that Mook knew damn well it was Porcello, but his teammates have refused to mention his name until he gets a win.
Watch… and decide.