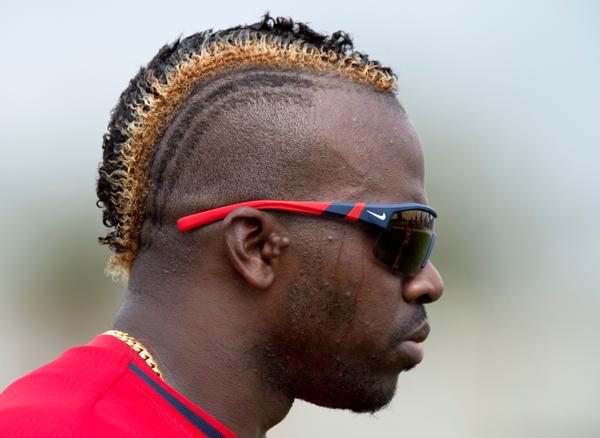 Right now, we can all agree, the Red Sox offense is garbage. They don't hit with men in scoring position, they've only managed to plate a mere 17 runs over their last 9 games and their team average is third-worst in the American League.
Making this even more unbearable is that the bats were supposed to be this team's saving grace. We knew pitching would be iffy, so we supposedly built an offense that would score shitloads of runs.
So far, not so.
The last two games of their series against the Rangers were the tipping point, apparently. After watching the team score two runs across 18 innings, Farrell (or whoever's pulling the strings) sent up the Rusney-Signal, recalling Rusney Castillo from Pawtucket and sending Jackie Bradley Jr back down. Farrell also shuffled the line-up, moving Xander Bogaerts — who, as I type this, owns a .271 batting average, the highest among the team's regulars — up to the fifth slot.
Will it make a difference? Fucked if I know. It's a lot to expect of one guy to jump start an entire offense. But it can't make things any worse. So let's just embrace it and hope for the best, Clay style: