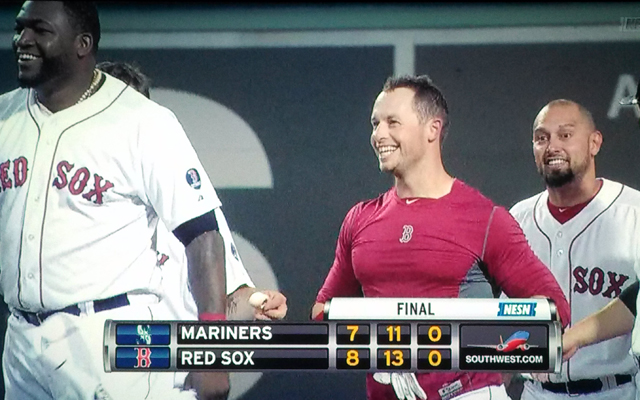 I was pretty happy to see Daniel Nava re-up with the Sox. In a world full of professional athletes who seem to swill too often from the douchiness jug, Nava is a legitimate good guy — someone who seems to appreciate every opportunity he gets to slip on the uniform and take the field.
Last year, when he was sent to the minors, he took it in stride, never whining or grandstanding but quietly using the time to refine his skills. When he came back, he became one of the few bats we could rely on in an often half-assed offense. I'm far too lazy to look it up, but the guy seemed to get a hit whenever we needed one. And in 2014, we needed shit-tons.
While his deal (one year, $1.85 mil) won't set up the next three generations of Navas, it IS a refreshing reminder that sometimes nice guys don't finish last. And that makes me happy.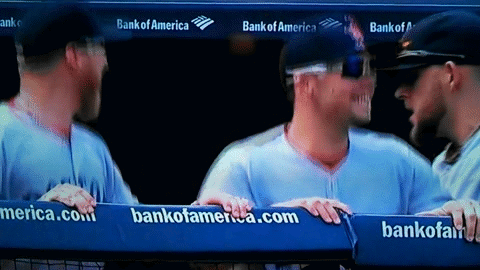 Meanwhile, it was a bit disappointing to see Drake Britton DFA'ed on the heels of Anthony Ranuado being traded to Texas. I got to a lot of Paw Sox games last season and enjoyed watching Britton pitch. I'll miss his slider and his bad-ass entrance music:
[Side note: I attended Red Sox Winter Weekend at Foxwoods last Saturday, and sat in on the "Meet the Rookies" panel with Ranaudo, Mookie Betts and Garin Cecchini. Ranuado was well-spoken and enthusiastic and seemingly determined to make a mark for himself in the organization and I left the panel eager to see what he'd bring to the spring training. Less than a week later, he was gone. Such is life in the MLB.]
So now we have Robbie Ross and Alexi Ogando in the house. You know there's one more big splash coming before Opening Day. Who's it gonna be?