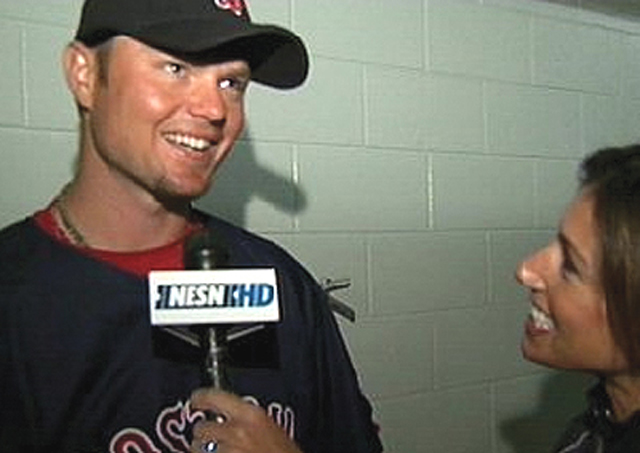 Just when some of us (myself included) started wondering aloud if Jon Lester left his better days on the 2013 postseason field, he storms back with a performance like yesterday's. Eight innings, a career-best 15 strikeouts, and one measly hit allowed against the team with the most wins in the American League. As I sat there post-game, contemplating how close we came to seeing the man pitch his second no-hitter, I made a vow that, going forward, he will always be Mister John Lester. And I will never count him out again.
Hell, after yesterday's game, I'm ready to flip the switch on the Jon Lester cloning device. I don't want to limit my enjoyment of "the Lester Experience" to watching him mow down opposing batters. I want him selling hot dogs in the stands, parking cars on Lansdowne and topping off pints at the Baseball Tavern. That's hoe much I'm trusting Doc Lester this morning.
His performance was expertly timed, too, as it gave us our second straight win against a team we thought might kick us around. Right now, we need something — anything — to give this team a spark. I'm thinking that come summer, we'll be looking back on this Lester performance as the start of the turnaround.
The fact that we seem to be hitting again? That's pretty f#$king awesome, too. I'll take a big hit every three weeks from Jonny Gomes if one of those hits is a grand slam. And two hits including a homer from The Mighty Ortiz? All good signs as the weather gets warmer.
Twas pitching that carried us through the playoffs and these last few games have given us plenty to be happy about. On Friday, Clay looked like he might be finding himself. Despite walking in the winning run, Peavy pitched well last Wednesday. Lackey leads the team in wins. These are good things, Marianne.
Sweep the A's today and we get to .500. And we keep pace in the East, where only a couple games separates us from the top dogs. More importantly, we convince ourselves that, like Paul McCartney taught us, things are getting better all the time.
Oh, and here's some bonus Lester magic from last October. You're welcome.