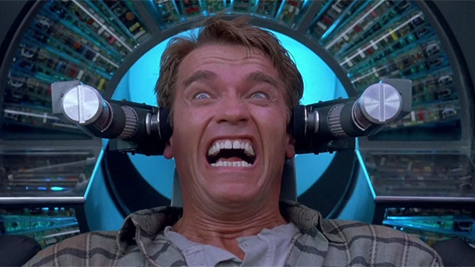 Last year, when the Sox took the field on Opening Day, I didn't know what to expect. But it certainly wasn't a World Series champion. In fact, it was probably closer to the team we've got right now. Stumbling, bumbling. Doing a couple things well but nothing truly spectacular. Trying to find a way to gel and form a cohesive unit under a new manager.
But the 2013 team found itself pretty f#$king quick, going 18-8 in April and spending most of the season in first place. But now, bizarrely, we're getting the team I figured we'd get last year this year.
You follow me?
Here are the facts: One month in and we're three games under .500. The timely hits continue to elude us. And things that worked like precision machinery last season aren't quite as finessed.
Today, we dropped two games we could have easily won. In the first, Jake Peavy pitched well for 6 and one-third innings, but sandwiched in the middle was a fourth inning in which he lost his shit, couldn't find the plate with a compass, and walked in what turned out to be the winning run. Our offense, meanwhile, provided no support, conjuring one measly run on six hits. We came close to tying the game when Pedroia — for reasons I'm not sure even he understands — tried to score from first on an Ortiz double. He was called out at the plate, a controversial call that was challenged but upheld. I watched the replay a million times and still couldn't tell if Dustin was safe. So I just went back to drinking.
The second game was the real tit pounder. After Felix stumbled a bit out of the gate, giving up a couple runs over the first three innings, we finally had the fabled "big inning," knocking in five runs. But then Felix gave two runs right back, and then I just kinda started paying more attention to my booze than the game. I do recall, however, that in the bottom of the eighth, down by one, we had a runner on second with nobody out and couldn't plate him. Then, in the ninth, same thing. Lead off double, nobody out, can't plate a run. So we deserved to drop this one.
Through both games, we were 4-for-20 with runners in scoring position and we had 21 left on base. To quote George Washington while he was being serviced by a hooker with wooden teeth, that's just not good.
So, again, .500 proves elusive. But when you look at the big picture, we're only three games out of first in the east, so it's still anybody's division. Regardless, I'm gonna wipe these two from my memory banks, Total Recall-style, and pray that we at least rep our set well against the mighty Oakland A's this weekend.