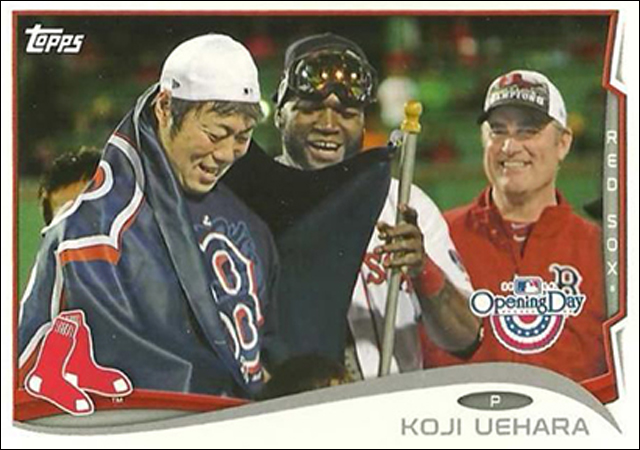 Yes, seeing the Sox once again beat down Yes Yes Sabathia was a good thing. And we'll take a win over the Yankees any day, especially one that features Jonny Gomes' bat showing signs of revival, Grady Sizemore knocking one out of the Stadium and Jon Lester being Jon Lester.
But seeing Edward Mujica amble out of the bullpen when the clock struck Koji Standard Time was a little disheartening. In fact, it had be tapping into a fresh bottle of Boone's Farm.
Mujica did the job admirably, striking out one and surrendering no hits to record the save. But after the game, we all wanted to know the same thing: What up with Koji?
Turns out Uehara is suffering from shoulder stiffness and is unsure how long he'll be sidelined. Not necessarily bad news, but not too comforting either. Of course, last year, I feared all was lost when Andrew Miller went down with injury and things turned out pretty all right. So maybe Mujica (or whoever's tapped to fill the gap) will perform admirably, just as Koji did when he inherited the job last year.
Still, the thought of losing the guy who was untouchable through much of October won't make April a good "sobriety month" for me.