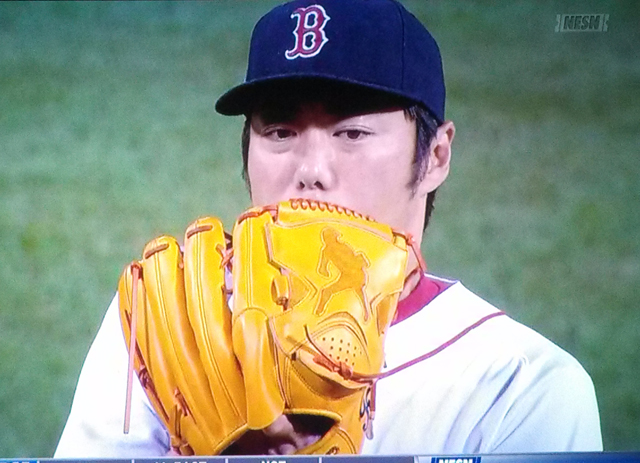 I don't think anyone was calling for a sweep when the Rays emerged as the Red Sox' quarry in the ALDS. In fact, with visions of the 2008 ALCS still tapdancing on our nuts (or on mine, anyway), a lot of people figured it might go the full five. Or at least four.
Then the Sox won the first two. And we got a little greedy. A little too starry-eyed, perhaps. But when the Sox jumped to a 3-0 lead in game three, it was easy to believe that, as at least one local writer proposed, they might never lose again.
You know what happened then. A Longoria home run to tie the game. A shit-ton of LOBs. A comeback against Rodney followed quickly by a nut-crushing walk-off homer off Koji.
There are a lots of questions to be asked after a loss like that, which I can only hope hasn't swung momentum back to the Rays. First and foremost, why pitch to the Rays' best hitter when first base is open and he represents the tying run? After lifting Ortiz for a pinch-runner in the eighth and looking like he was about to go all Garry Kasparov on Joe Maddon's ass, why did Farrell let Salty flail away while Ross rode the pine? And why, in that same inning, did he stick with Drew against a lefty when Drew's Indian name is He Who Struggles Mightily Against Lefties? And why the f#%k was Mike Carp taking strike three with the go-ahead run at third and two outs in the ninth?
You can play that parlor game all night if you want; most of us will. But tomorrow night we still have the upper hand. And we have Jake Peavy on the mound, which could be worse. If our bats can come back to life, I like our chances.
And, if nothing else, just keep in mind that Napoli's due. I mean, the man is due.
Oh, and the tweet of the night came from none other than Jean Luc Picard himself:
When did David Hockney become manager of Tampa Bay Rays?

— Patrick Stewart (@SirPatStew) October 8, 2013