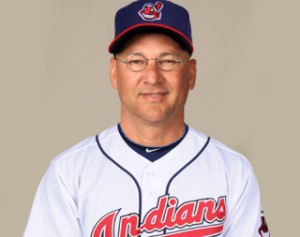 See that guy? He's the one that helped break an 86-year World Series drought. Then he went and won another one three years later, because he could. For his effort, he was unceremoniously booted off Yawkey Way amidst rumors of pill-popping, Heidi-shagging and whatever muck Larry and crew could rake up. In his place, enter Bobby Valentine to lead the Sox straight down the shitter.
After a year out of managing, Francona returned to the dugout, this time in Cleveland, and led a 68-win team in 2012 to 92 wins in 2013. His team now sits one win-or-go-home wild card game away from the real post-season. And that ALDS match-up would be against our own Boston Red Sox starting Friday night.
A lot of people are rooting for the Indians because they think it will be an easier opponent. I'm rooting for them because I'm a huge fan of Tito. He got a raw deal in Boston after all he did, and if he somehow upsets the Sox, I'll keep on rooting. Keep in mind, the alternative is Joe Maddon and his band of d-bags.
Either way, Tito should never have top pay for a Bigelow tea when he's in Boston.