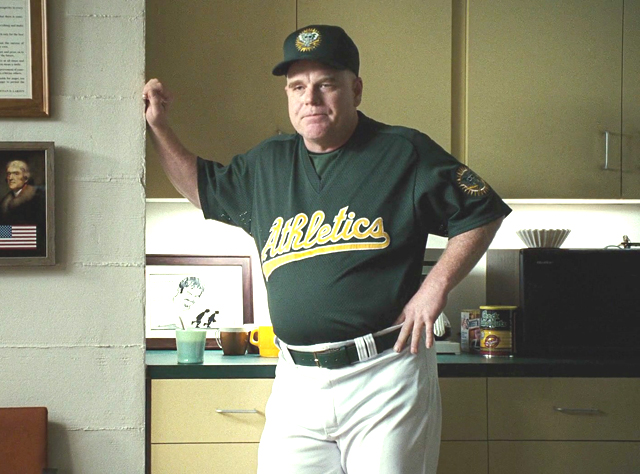 If we learned anything from the book and film Moneyball, it's that the teams that win games are the teams that score runs. The Red Sox didn't do any scoring last night, held in check by the notorious A. J. Griffin, so they copped a loss.
I'm not gonna dwell too much on it, other than to say despite the loss, Jon Lester put in a decent performance giving up just three runs over 6 and 1/3 innings. Any other day we get stuff like that from Lester — and this was against the AL's second-best record, mind you — we get the win. If this is the shape of things to come for the balance of the season, then I feel pretty good about second-half Lester.
Instead, I'll keep focus on today's rubber game, which features rookie Brandon Workman against buffet fan Bartolo Colon. It's as interesting a match-up as you're gonna get today, and I sincerely hope we get the win so I can unload all these "Workman's ethic" puns I've been saving up.
Last new game until next Friday, people. Savor it. Savor it.