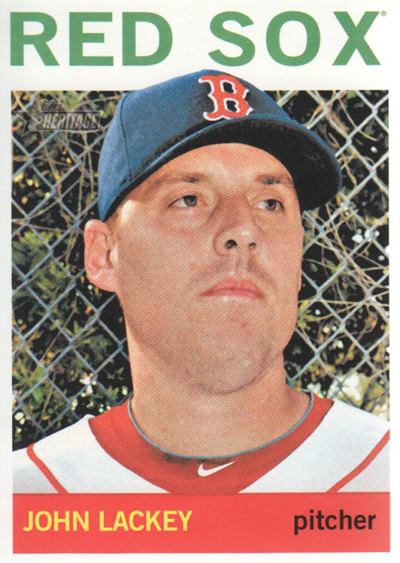 I'm not the type for sentimental tangents, unless we're talking about tiny zebras, which are cute as all hell and f$%king awesome. So I won't wax rhapsodic about John Lackey's rebirth as local hero.
All I'm going to say is that if there was anybody I'd want to see on the hill, facing one of toughest division rivals and defending our position atop the AL East, it'd be Clay Buchholz. But since he's not around, I'd say Lackey's the right man for the job.
The guy's been pitching his balls off the past month and a half, but he's just 2-2 in July, thanks mainly to some pretty slim run support. That hangdog expression he used to wear on the mound has been replaced with the look of a fighter. A guy who's hungry to win. And we need that.
Of course, there's a bit of backstory to tonight's game to get Lackster fired up. Remember back in June when these teams faced each other and Lackey plunked Matt Joyce? Bob Seger tells us that rock and roll never forgets; neither does a ballplayer who's been hit by a pitch.
If it adds some spice to the proceedings, so be it. The Rays have shut down our offense over two games in this series and I want some motherf#$king thunder tonight.